Inflation retreated from 40-year highs

The Fed continued to raise interest rates, but bonds rallied anyway

Stocks rallied in Q4, reducing the year's decline
2022 was a difficult year for investors as stocks experienced a bear market and bonds endured arguably their worst year since the broad U.S. bond index was created in 1976. Nevertheless, both stocks and bonds rallied in the fourth quarter as inflation eased providing relief for financial assets.
If the past few years have taught us anything, it is that we cannot know what's coming around the corner. The ebb and flow of the markets can be difficult for participants to live through, but time and again, those who have stayed the course and maintained a consistent approach to investing have benefited in the long run.
Economic Review & Outlook
2022 will likely go down in history as the year that inflation returned for the first time since the 1980s. After hitting a 40-year high of 9.1% in June, the consumer price index has since reflected six straight months of slowing inflation, coming in at 6.5% for Decemberi.
This likely comes as good news for the Federal Reserve, which has spent the year raising the Fed Funds rate to 15-year highs in hopes of reducing inflation and thereby stabilizing price levelsii. However, Chairman Jay Powell and the rest of the Federal Open Markets Committee reiterated in December that more interest rate increases are likely needed to fully bring inflation under control. While inflation data is currently trending down, the Fed is eager to avoid repeating the mistakes of the 1970s by prematurely declaring victory against inflationiii.
Nearly a full year into the Federal Reserve's monetary tightening, more signs of a slowing economy are coming into view. Business activity, as measured by the S&P Global US Composite PMI, has been slowing since July as both manufacturers and service providers have experienced decreasing levels of outputiv. Existing home sales have now decreased for the 10th straight month due, in large part, to this year's spike in mortgage ratesv.
Despite these headwinds, the US consumer remains strong as real consumer spending has increased 2.6% since the end of 2021vi. The job market continued its strong year with December's unemployment rate of 3.5% hovering near all-time lowsvii. Finally, the US economy has not had a negative month of job creation since December 2020 as measured by Non-Farm Payrollsviii. All in all, the US economy has proven to be resilient despite the measures the Federal Reserve undertook in 2022.
Bond Market Review & Outlook
| | | |
| --- | --- | --- |
| Index | Q4 2022 | 2022 |
| Bloomberg US Aggregate Bond Index | 1.9% | -13.0% |
| ICE BofA US High Yield Bond Index | 4.0% | -11.2% |
The -13.0% return on the Bloomberg US Aggregate Bond Index is the worst annual return since the index's inception in 1976. Given that this is only the fifth negative year in the index's history and the previous four occasions were never worse than -3.0%, 2022 is a deviation from what investors have come to expect from bonds over the past 46 yearsix.
Unlike the first nine months of 2022, however, bonds had positive returns in the fourth quarter. This perplexed some investors because the Federal Reserve raised the Federal Funds Rate by 1.25% in the fourth quarter and rising interest rates are typically associated with a decrease in bond pricesx. To explain, the Federal Funds Rate is an interest rate used for overnight transactions, meaning that the Federal Reserve's actions most directly impact the shortest maturities of the yield curve. Medium and long-term interest rates, primarily dictated by market forces, were left largely unaffectedxi. Longer maturity bonds usually have a greater impact on returns, as was evident in Q4.
The performance of bonds in the fourth quarter presents two reminders to investors. First, interest rates are very difficult to predict, even when the Federal Reserve has already announced their future intentions. Second, the higher yields now carried by bonds offer investors a better starting point even if the Federal Reserve continues to raise rates as expected. While the sharp rise in interest rates was painful for bond investors last year, the higher yields now offered by bonds offer investors a brighter outlook going forward.
Stock Market Review & Outlook
| | | |
| --- | --- | --- |
| Index | Q4 2022 | 2022 |
| Dow Jones Industrial Average | 16.0% | -6.9% |
| S&P 500 | 7.6% | -18.1% |
| NASDAQ Composite | 0.0% | -32.4% |
| Russell 2000 | 6.2% | -20.4% |
| MSCI All Country World Index ex USA | 14.2% | -16.0% |
Stocks rallied in the fourth quarter, regaining some of the declines incurred earlier in the year. Nevertheless, the S&P 500 ended 2022 down -18.1%, the index's first negative return since 2018 and first double-digit decline since the Global Financial Crisis in 2008xii.
While 2022 was a rough year for many parts of the US stock market, it was particularly difficult for FAANG, a common acronym for Facebook (recently renamed Meta), Apple, Amazon, Netflix, and Google's parent company Alphabet. Only a few years ago, many investors wondered if it made sense to invest in anything else as the group includes some of the most successful companies on earth and at the time had stock returns equally as impressive. However, a hypothetical basket of these stocks would have returned -43.4% in 2022 as compared to the S&P 500's -18.1%xiii. This year's performance in FAANG reminds us that great businesses are not always the best investment opportunities and that diversification across a broad range of industries and sectors can help cushion returns in volatile periods.
International stocks had a notable year in 2022, with the MSCI All Country World Index ex USA beating the S&P 500's return for the first time in nearly 15 yearsxiv. A large portion of the decline in international stocks was related to the negative impacts of the US dollar. On a local currency basis, international stocks handily outperformed the S&P 500 by 8.5%. Relative performance between the US and international stocks tends to occur in cycles, so it remains to be seen if this is the starting point of an international stock resurgencexv.
Alternative Investments & Hybrids Review & Outlook
| | | |
| --- | --- | --- |
| Index | Q4 2022 | 2022 |
| Alternatives (Morningstar Category) | 1.6% | -2.6% |
| Alternatives (Real Assets) | 7.2% | -10.4% |
| Hybrids (Morningstar Category) | 6.5% | -13.3% |
Similar to stocks and bonds, alternative investments declined in 2022 while having a positive fourth quarter. The Morningstar alternatives category gained almost 2% in the quarter, representing results from a broad group of investment approaches. Real assets, which momentarily struggled due to the general increase in interest rates, had a nice rally in the final three months of the year.
As noticed by hybrid managers, who typically invest in a mix of stocks and bonds, 2022 was an odd year for diversification. The traditional 60% stock and 40% bond portfolio had its third worst year ever going back to 1950xvi, and many pundits were openly asking if the 60/40 strategy is "dead."xvii We believe it is more likely that 2022 was an outlier rather than a "new normal." Bonds currently sit at much higher yields than they did a year ago, and this starting position should allow fixed income to provide better diversification against stocks in the years aheadxviii. Higher yields will be able to assist bond returns by providing both additional income as well as additional room for interest rates to fall, which would cause bond prices to rise.
A lasting lesson of 2022 will be the value that alternative investments can add to portfolios by providing investment exposures beyond traditional stocks and bonds.
Conclusion
The end of the year is full of traditions, ranging from family gatherings and football games to inevitable predictions and forecasts on where the markets are headed next. However, it is important to remember to treat these forecasts as guesses rather than gospel. As the late investor and author Peter Bernstein once noted, "Forecasts create the mirage that the future is knowable."xix It's human nature to seek certainty, but as we know from so many aspects of life, we often want what is impossible to have.
Fortunately, successful investing does not require a crystal ball. As Warren Buffett said, "Investing is simple, but not easy." Some of the simple (but not easy) investing principles we seek to follow include managing risk through diversification and asset allocation, remaining disciplined and controlling our emotions, taking advantage of opportunities created when other investors succumb to their emotions, and minimizing taxes and costs as best we can. While these disciplines lack the glamour of predicting the future, they do have the time-tested benefit of having helped countless investors reach financial success over the years.
Watch our advisors' thoughts on the investment markets here.



Video by segment
Follow the links below to learn about specific topics.
This information is for educational purposes and is not intended to provide, and should not be relied upon for, accounting, legal, tax, insurance, or investment advice. This does not constitute an offer to provide any services, nor a solicitation to purchase securities. The contents are not intended to be advice tailored to any particular person or situation. We believe the information provided is accurate and reliable, but do not warrant it as to completeness or accuracy. This information may include opinions or forecasts, including investment strategies and economic and market conditions; however, there is no guarantee that such opinions or forecasts will prove to be correct, and they also may change without notice. We encourage you to speak with a qualified professional regarding your scenario and the then-current applicable laws and rules. Different types of investments involve degrees of risk. Future performance of any investment or wealth management strategy, including those recommended by us, may not be profitable, suitable, or prove successful. Past performance is not indicative of future results. One cannot invest directly in an index or benchmark, and those do not reflect the deduction of various fees which would diminish results. Any index or benchmark performance figures are for comparison purposes only, and client account holdings will not directly correspond to any such data.
Advisory services are offered through CI Private Wealth and its affiliates, each being a registered investment adviser ("RIA") regulated by the US Securities and Exchange Commission ("SEC"). The advisory services are only offered in jurisdictions where the RIA is appropriately registered. The use of the term "registered" does not imply any particular level of skill or training and does not imply any approval by the SEC. For a complete discussion of the scope of advisory services offered, fees, and other disclosures, please review the RIA's Disclosure Brochure (Form ADV Part 2A) and Form CRS, available upon request to the RIA and online at https://adviserinfo.sec.gov/. We also encourage you to review the RIA's Privacy Policy and Code of Ethics, which are available upon request.
Our clients must, in writing, advise us of personal, financial, or investment objective changes and any restrictions desired on our services so that we may re-evaluate any previous recommendations and adjust our advisory services as needed. For current clients, please advise us immediately if you are not receiving monthly account statements from your custodian. We encourage you to compare your custodial statements to any information we provide to you.
---
https://www.wsj.com/articles/for-the-fed-easing-too-soon-risks-repeat-of-stop-and-go-1970s-11657454403
Chart Source: FactSet and the Wall Street Journal. Annual return data provided by Morningstar Direct.
Yield curve data provided by FRED (Federal Reserve Bank of St. Louis)
Annual return data provided by Morningstar Direct.
The hypothetical portfolio is comprised of Meta, Apple, Amazon, Netflix, and Alphabet Class A shares, equally weighted and rebalanced monthly, and does not represent any clients' actual performance.
Annual return data provided by Morningstar Direct.
JP Morgan Asset Management
The Daily Shot
Yield curve data provided by FRED (Federal Reserve Bank of St. Louis)
https://www.oaktreecapital.com/insights/memo/the-illusion-of-knowledge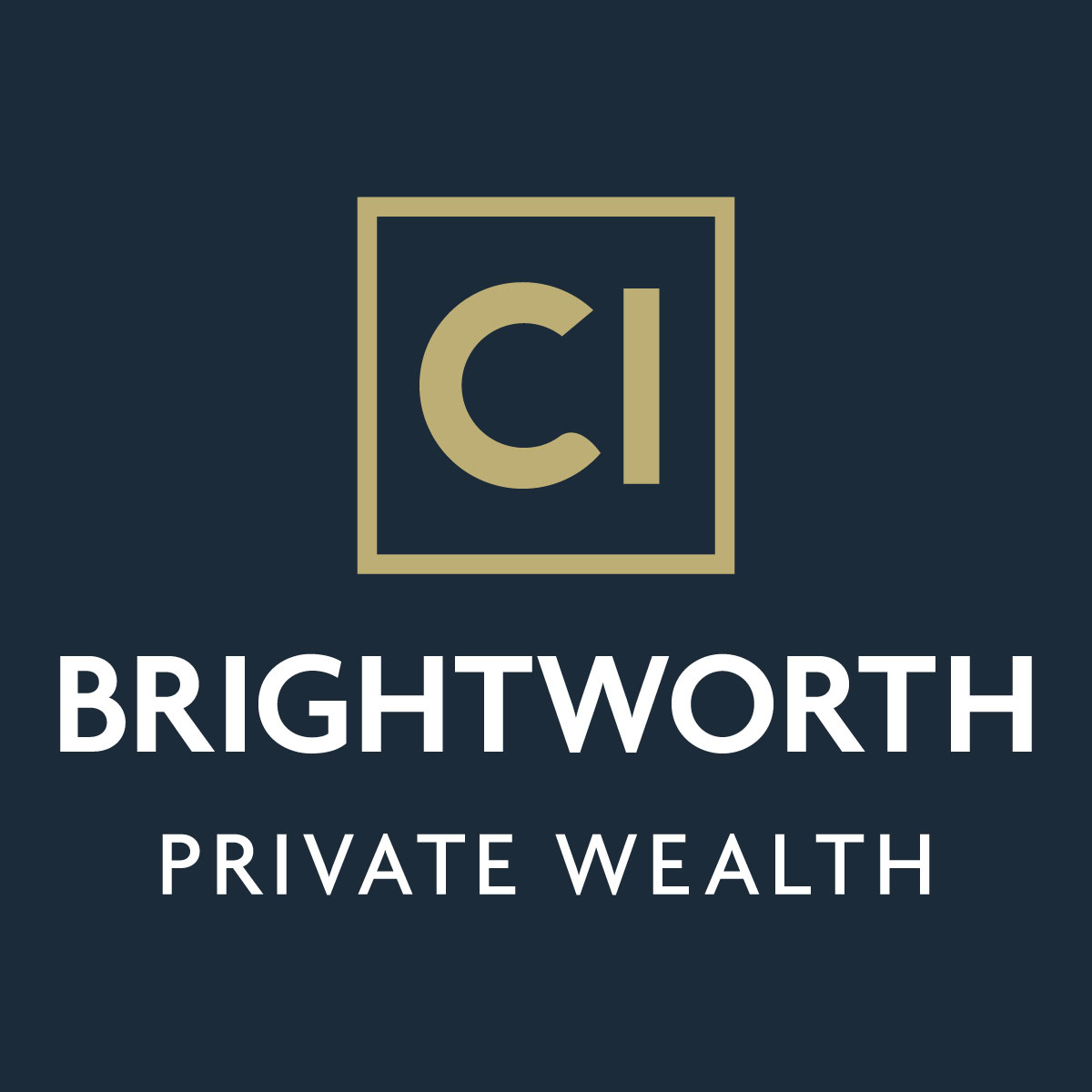 The CI Brightworth Team
CI Brightworth is a nationally recognized, fee-only wealth management firm with offices in Atlanta, GA, and Charlotte, NC. The wealth advisors at Brightworth have deep expertise across the financial disciplines, allowing us to provide ongoing, comprehensive financial advice to families across the country.