Job market holds the key to continued economic recovery
Bond market rallies as inflation fears subside
The march higher for stocks continues
As the world has been moving into the recovery phase of the Covid-19 global pandemic, economies and financial markets are adapting to a new reality. Supply chain disruptions are wreaking havoc with pricing. The employment picture is improving but at an uneven pace. Uncertainties surrounding taxes are at the top of investors' minds. Despite these concerns, financial markets appear resilient as stocks hit multiple new all-time highs throughout the quarter. What a difference a year makes!
Economic Review & Outlook
The economic recovery is gaining steam with consensus real GDP estimates north of 6% for 2021 according to the latest Wall Street Journal economic survey. Estimates have been rising steadily over the past couple of months as the reopening of the economy appears to be taking shape quicker than many expected. However, the catalyst for the growth is still very much under debate as the job market has entered one of the most unique phases in history. Job openings are at a more than two-decade high, increasing at a rate faster than either of the previous two post-recession periods. Employers are in desperate need of workers as demand for their products and services picks up. The debate on why there are so many job openings stems from the robust unemployment benefits that still exist as the pandemic moves into a more mature phase. Some argue this is disincentivizing workers to find jobs, while others suggest structural problems such as the need for daycare and a job skills mismatch are the root of the problem. Regardless of which narrative is correct, what cannot be denied is the pressure on wages is rising.
In addition to rising wage pressures, supply chain disruptions across the globe are causing some of the steepest price increases in decades. The last two months saw core CPI rise at levels not seen in 40 years, prompting many in the media to fan the fears that the inflation of the 70s and 80s is coming back. Although these worries may be warranted given the unprecedented fiscal and monetary actions taken over the past year, we want to caution investors to investigate the data closely before jumping to conclusions. The Federal Reserve is on record suggesting the sharp increases we have seen will be transitory, suggesting we just need time to let both the labor market and global supply chains normalize post-pandemic. Looking closer at the data reveals 20% of the CPI rose 2.5% in May, while 80% of it increased a mere 0.15%. According to David Rosenberg at Rosenberg Research, "That 80% represents the parts of the economy not nearly as affected by the pandemic-induced distortions and as such represents the true underlying state of inflation. And that comes to a sub-2% annual rate."
The duration of the aforementioned labor market and supply chain disruptions will undoubtedly play a major role as to the magnitude and degree of any long-lasting inflation. The second half of 2021 will provide us with a glimpse as to whether these fears will come to fruition. The eventual outcome of the inflation debate will be important to keep an eye on as it will have vast implications for the economy for years to come.
Bond Market Review & Outlook
The predicted demise of the bond market, by some in the media, was put on hold in the second quarter as long-term inflation concerns waned. The top-performing segment of the bond market was the most interest-rate-sensitive sector, long-term U.S. Treasuries, which returned 7.0% during the quarter. Core bonds as measured by the Barclays Aggregate delivered a 1.8% return while high yield bonds returned 2.8%. It is important for investors to digest these returns, reminding themselves that just because the media is constantly highlighting inflation risks and the potential impact on the bond market, the reality is often much different. Timing the bond market is just as difficult as timing the stock market and last quarter was another reminder of that.
Without question, the positive returns in the bond market have many investors shaking their heads as the recent inflation data has approached levels not seen in decades. This indicates financial markets are in agreement with the Federal Reserve that the current pricing pressures will be transitory. However, one quarter does not make a trend, so it is too early to consider it a non-issue. We have previously discussed the unprecedented monetary and fiscal actions taken over the past year. There is still tremendous uncertainty surrounding the long-term ramifications of these policies. Accordingly, the fixed income component of our managed accounts remains well-diversified amongst all segments of the bond market. Although the low interest rate environment still suggests bond returns will remain muted over the coming years, this segment of your portfolio remains a vital component from a risk management standpoint should economic conditions deteriorate in the future.
Stock Market Review & Outlook
The rally in stock prices continued in Q2 with the Dow Jones Industrial Average and S&P 500 delivering positive returns of 5.1% and 8.6%, respectively. Small caps took a back seat to larger companies this quarter returning 4.3% as measured by the Russell 2000. The popularity of NASDAQ stocks was still evident with the composite returning 9.7%. Finally, international stocks are quietly performing well, up 5.2% as measured by the MSCI EAFE. This marks four consecutive positive quarters for the equity markets which is remarkable considering where things stood a year ago. Another important reminder to investors that stock returns looking forward 12 to 24 months can be very different than what sentiment feels like at that time. Don't lose sight of that.
With sentiment now almost completely flipped from last year, investors should prepare themselves for the possibility of a reversal in market conditions. To be clear, we are not predicting a material change in market sentiment nor suggesting anything needs to be adjusted within your portfolio as we remain very confident our managed accounts are well diversified to navigate whatever market environment lies ahead. Instead, now is the time to remind yourself where you are in your financial journey and make sure your risk tolerance matches your investment portfolio. We have been rebalancing portfolios along with the continued upward momentum of the stock market, providing us with confidence your accounts remain well balanced.
The reversal of interest rates in the second quarter had a direct impact on the leadership within the stock market. For the most part, growth stocks outperformed value stocks. This correlation between growth stocks and interest rates is likely to remain strong as value sectors such as energy and financials tend to outperform during periods of rising interest rates. It was also interesting to note the small cap rally that had been gaining steam over the past couple of months took a pause. Large cap stocks outperformed by a fairly wide margin as you can see from the following Russell Style Index chart.
Alternative Investments & Hybrids Review & Outlook
Alternatives are broadly positive year-to-date after solid sequential returns in Q1 and Q2. Hybrid managers, which allocate among both stocks and bonds, were beneficiaries of strong equity returns and are up mid-to-high single digits for the year, despite muted returns from bonds. Commodities, led by energy and metals, and real estate assets have seen particularly robust returns this year. The S&P Real Asset Index has returned 10.4% for the year, reflecting the continued rebound in real estate, commodities, and infrastructure assets. The Alternatives & Hybrids portion of client portfolios continues to be positioned for added flexibility and diversification across the market and economic regimes.
Conclusion
Investors are currently faced with a common risk that occurs during periods of strong performance…overconfidence. Recency bias is a behavioral concept that leads to a feeling of what has happened most recently will continue forever. It is resulting in widespread fear of missing out (FOMO) by investors, many of whom are very new to the world of investing. Investment topics such as "meme" stocks, cryptocurrencies, and SPACs are making headlines which may result in this phenomenon continuing in the months ahead. We cannot reiterate enough that successful investing has always been about focusing on the long-term. In the short term, the stock market is clearly benefiting from the increased popularity of investing by delivering above average returns. Accepting that as good enough without feeling the need to chase after even higher returns by taking more risk continues to be our preferred strategy, and one we would advise all investors to adhere to at the present time.

Wealth Management Team
McGill Advisors
The statements and opinions expressed herein are subject to change without notice based on market and other conditions. The information provided is for informational purposes only and should not be construed as investment or legal opinion. Please consult a tax or financial advisor with questions about your specific situation. Investors may not invest directly in an unmanaged index. Past performance is not a guarantee of future returns.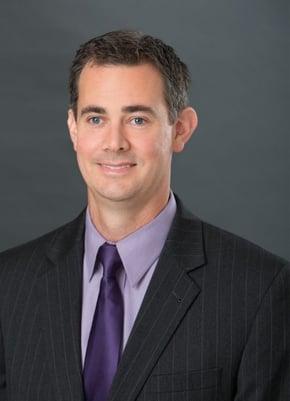 Jeffrey A. Harrell, CFA (retired)
Jeff is a retired Wealth Advisor and former Director of Portfolio Management at McGill Advisors. Jeff graduated from California State University at Sacramento with a degree in Business Administration (Finance Concentration). He formerly worked at London Pacific Advisors as a research analyst. Jeff obtained his Chartered Financial Analyst designation in 2003. He is still a member of the CFA Institute and the CFA North Carolina Society.