Brightworth is pleased to announce its inclusion in the Financial Times 300 Top Registered Investment Advisers (RIA) list for 2016. This is the third year in a row Brightworth was chosen from over 1,500 RIAs in the U.S. for inclusion in this prestigious list.
Financial Times' evaluation process assesses six broad factors and calculated a numeric score for each advisor or firm. Areas of consideration include assets under management (AUM), AUM growth, years the firm has been in existence, industry certifications of key employees, SEC compliance record, and online accessibility. The recognition is awarded to selected firms that are registered as Independent RIA firms that have $300 million or more in assets under management. The Financial Times considers these to be the attributes that individual investors care about.
The 2016 Financial Times Top 300 Registered Investment Advisors is an independent listing produced by the Financial Times (June 2016). Neither the RIA firms nor their employees pay a fee to The Financial Times in exchange for inclusion in the FT 300.
About Brightworth
Brightworth is a fee-only wealth management firm based in Atlanta serving over 550 clients across the country in approximately 30 states. The Wealth Advisors at Brightworth have deep expertise across the financial disciplines to provide ongoing, coordinated advice. Brightworth portfolios are built with a global capital markets perspective that includes the use of alternative investments to capture returns and reduce volatility as markets shift.
Note: Third-party rankings and recognitions from rating services or publications are no guarantee of future investment success. Working with a highly rated advisor does not ensure that a client or prospective client will experience a higher level of performance or results. These ratings should not be construed as an endorsement of the advisor by any client nor are they representative of any one clients' evaluation. Generally, ratings, rankings, and recognition are based on information prepared and submitted by the advisor. A more thorough disclosure of the criteria used in any of these rankings can be provided upon request.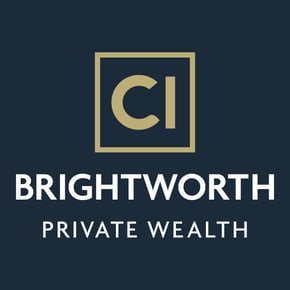 The CI Brightworth Team
CI Brightworth is a nationally recognized, fee-only wealth management firm with offices in Atlanta, GA, and Charlotte, NC. The wealth advisors at Brightworth have deep expertise across the financial disciplines, allowing us to provide ongoing, comprehensive financial advice to families across the country.