Episode 5: Your Money and Your Life
You know what you have in your checking account, but do you understand your relationship with money in terms of psychology and attachment style? The Your Vital Signs team is joined by Ed Coambs, MBA, MA, CFP®, CFT-I™, LMFT... a firefighter who transitioned to financial planning and family counseling. Together they explore how people feel about money and ways to avoid some dangerous traps.
Please rate and review us on your favorite platform to help our podcast grow. Thank you for your continued support!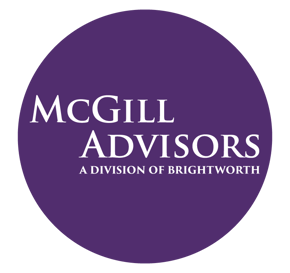 The McGill Advisors Team
McGill Advisors, a division of Brightworth, assists dental clients of The McGill Hill Group in implementing successful investment strategies and navigating the complex investment decisions required to achieve and maintain financial independence.