Episode 4: Smart Dentists, Smart Growth
How do you grow your practice, and how much is enough? Every dentist is challenged with leadership, staffing, and growing a practice that rewards them now and in the future. Herman is joined by Ben Shaver of Venture Practices to address these challenges, and even challenge some assumptions you might have.
Listen and subscribe here: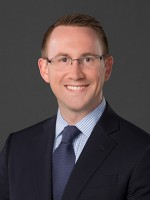 Herman Freitag, CFP®
Herman is an Associate Wealth Advisor with CI Brightworth. He graduated with a degree in Marketing and a master's degree in Business Administration from the University of New Orleans.