Episode 3: Will you run out of money in retirement?
It's easy to make a rosy retirement plan, but is it a realistic one? Andrew Kobylski joins us to look at how to stress test your plan against real-world factors. You may be surprised at the impact a seemingly minor change can have on your financial future.
Here's how can you help Your Vital Signs grow:
- Share on social media
- Message us on Facebook or LinkedIn to let us know if there are any topics you think we should cover
Thank you for your continued support!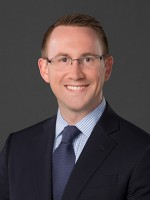 Herman Freitag, CFP®
Herman is an Associate Wealth Advisor with CI Brightworth. He graduated with a degree in Marketing and a master's degree in Business Administration from the University of New Orleans.