If you are fortunate to have a company-provided pension, you will be faced with one of the biggest decisions you'll ever make about your retirement – which pension option to choose.
Join financial experts Tom Presley and Josh Monroe during this 30-minute presentation as they share perspectives and experiences on how to make this critical financial decision for your pension and your retirement.
Topics include:
Single life annuity, joint, and survivor, or a lump sum? Is there a best option? What's right for me?
What personal goals, priorities, and lifestyle factors also need to be considered? Can I change my mind?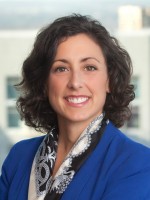 Lisa Brown, CFP®, CIMA®
Lisa has focused her entire career in wealth management for high-net-worth families. "The most rewarding part of my job is helping our clients retire well, with confidence and security about their future."