The experts at Brightworth help you to determine whether to participate in your company's deferred compensation plan. Watch now to learn more about saving into a deferred compensation plan, taking money out, and how this compensation plan fits into retirement cash flow.
Topics include:
How much salary and bonus to defer
Choosing the right payout elections
Investing strategies
Tax benefits
Estate planning considerations
Risks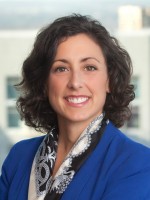 Lisa Brown, CFP®, CIMA®
Lisa has focused her entire career in wealth management for high-net-worth families. "The most rewarding part of my job is helping our clients retire well, with confidence and security about their future."