After a tragedy, your world seems upside-down. Are you making mistakes that might compound a bad situation? First responder and financial expert Matthew Broom shares three important financial moves to make before you experience a mishap or tragedy.
Topics include:
Conducting a Financial Size-Up – what is it and why is this so important to do now?
Taking a 360-degree view of the scene – how does this relate to your money?
The CAN report for your finances – do you have one? Is it up-to-date?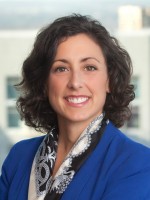 Lisa Brown, CFP®, CIMA®
Lisa has focused her entire career in wealth management for high-net-worth families. "The most rewarding part of my job is helping our clients retire well, with confidence and security about their future."