Episode #26
The Perils of a Vacation Home
You've imagined the views, the peace and quiet, and the family visiting, but have you imagined the downsides of owning a vacation home, including insurance? LaTanya Simmons, VP, Private Risk Advisor at Aon Private Risk Management joins Lisa to share some things to keep in mind. Don't give up on your vacation home dreams, but do dream wisely!
Here's how you can help Taking Stock to grow:
- Subscribe on your favorite podcast app
- Leave a review
- Share on social media
Use this link to send Lisa Brown your comments and suggestions for future episodes.
Thank you for your continued support!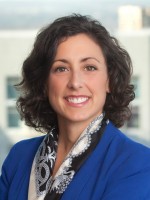 Lisa Brown, CFP®, CIMA®
Lisa has focused her entire career in wealth management for high-net-worth families. "The most rewarding part of my job is helping our clients retire well, with confidence and security about their future."