The Bright Ideas Podcast with CI Brightworth
Episode # 28
Taking Stock with Lisa Brown: The Tech Wreck and Stocks Today
Stocks are down, inflation is up, and the housing market is still on fire. Now we've got The Tech Wreck happening with many tech stocks down significantly since 2022 began. Where should investors turn now? Hear insights to help put your portfolio in perspective.
Listen and subscribe on Apple Podcasts https://podcasts.apple.com/us/podcast/bright-ideas-with-ci-brightworth/id1473814500?i=1000562296790
And Spotify https://open.spotify.com/episode/0Sb6ckFVTpU8PsuP3rCeyR?si=81f7f4c97af9411a
Here's how you can help Bright Ideas with CI Brightworth to grow:
Subscribe on your favorite podcast app
Leave a review
Share on social media
Use this link to send Lisa Brown your comments and suggestions for future episodes of her Taking Stock series.
Thank you for your continued support!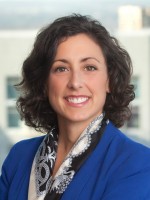 Lisa Brown, CFP®, CIMA®
Lisa has focused her entire career in wealth management for high-net-worth families. "The most rewarding part of my job is helping our clients retire well, with confidence and security about their future."