The Bright Ideas Podcast with CI Brightworth
Episode #27
Taking Stock with Lisa Brown: Should you own your employer's stock?
Private equity firms are getting into the business of issuing stock to employees. Is this a good deal for people? Lessons learned from 100 years ago present warning signs that anyone receiving stock from their employer - public or private - needs to be aware of. Lisa shares these lessons and her perspectives in this episode.
Subscribe and listen To Bright Ideas with CI Brightworth on Apple Podcasts:
https://podcasts.apple.com/us/podcast/bright-ideas-with-ci-brightworth/id1473814500?i=1000559841071
And Spotify:
https://open.spotify.com/episode/4INnEdKwRj6nGeJ4ued9Ej?si=t4Avf3_uR3mp3pGnt6KXLA
Here's how you can help Bright Ideas with CI Brightworth to grow:
Subscribe on your favorite podcast app
Leave a review
Share on social media
Use this link to send Lisa Brown your comments and suggestions for future episodes of her Taking Stock series.
Thank you for your continued support!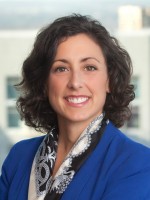 Lisa Brown, CFP®, CIMA®
Lisa has focused her entire career in wealth management for high-net-worth families. "The most rewarding part of my job is helping our clients retire well, with confidence and security about their future."