Episode #1: Shocked by Your 2018 Tax Bill?
Many people are still in shock after filing their 2018 federal and state income taxes. Because the new federal tax law — the 2017 Tax Cuts and Jobs Act — reduced marginal tax rates, many people expected a refund would be coming their way. But for some high-income households, that turned out not to be the case.
Here's how you can help Taking Stock to grow:
- Subscribe on your favorite podcast app
- Leave a review
- Share on social media
Use this link to send Lisa Brown your comments and suggestions for future episodes.
Thank you for your continued support!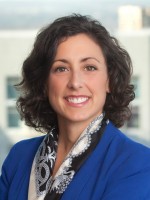 Lisa Brown, CFP®, CIMA®
Lisa has focused her entire career in wealth management for high-net-worth families. "The most rewarding part of my job is helping our clients retire well, with confidence and security about their future."