Episode #17: Legal Documents for Young Kids
You think a long weekend while the kids are with the grandparents should be relaxing, right? You're right, but what if something goes wrong? Lisa is joined by Mark D. Brandenburg of The Brandenburg Estate Planning Law Firm to discuss some simple steps you can take to be prepared.
Here's how you can help Taking Stock to grow:
- Subscribe on your favorite podcast app
- Leave a review
- Share on social media
Use this link to send Lisa Brown your comments and suggestions for future episodes.
Thank you for your continued support!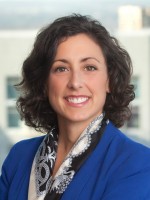 Lisa Brown, CFP®, CIMA®
Lisa has focused her entire career in wealth management for high-net-worth families. "The most rewarding part of my job is helping our clients retire well, with confidence and security about their future."