Episode 20: How to Get Mom and Dad Prepared Before They Fall
In this episode, Lisa is joined by Dana B. Perry, an attorney specializing in elder law and estate planning with Chambliss, Bahner & Stophel P.C. to discuss a challenge most of us will eventually face: an elder relative experiences a bad fall. A bad fall at an advanced age can change everything. And by the time it happens, you may be scrambling to understand your elder relative's financial situation and plan the next steps.
Here's how you can help Taking Stock to grow:
- Subscribe on your favorite podcast app
- Leave a review
- Share on social media
Use this link to send Lisa Brown your comments and suggestions for future episodes.
Thank you for your continued support!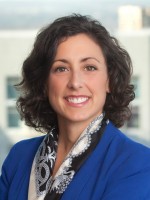 Lisa Brown, CFP®, CIMA®
Lisa has focused her entire career in wealth management for high-net-worth families. "The most rewarding part of my job is helping our clients retire well, with confidence and security about their future."