Episode # 31
Getting Your Retirement Number Right
She grew up on a tobacco farm and smoked every day of her adult life. She outlived her life expectancy by 30 years but didn't run out of money. This woman got her retirement number right. Hear from finance expert Wesley Wood on calculating how much you can spend in retirement and remain financially secure, just like his great-grandmother.
Here's how you can help Taking Stock to grow:
- Subscribe on your favorite podcast app
- Leave a review
- Share on social media
Use this link to send Lisa Brown your comments and suggestions for future episodes.
Thank you for your continued support!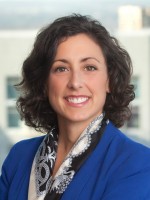 Lisa Brown, CFP®, CIMA®
Lisa has focused her entire career in wealth management for high-net-worth families. "The most rewarding part of my job is helping our clients retire well, with confidence and security about their future."