Episode #7: Getting Involved With Charity as a Working Executive
What are some ways you can get involved in charitable giving while maintaining a busy work and home schedule? In this podcast, I talk with Harrison Miller, CAP®, Vice President, Charitable Planning Consultant at Fidelity Charitable, and Marissa Greider, Senior Director of Major and Planned Gifts at Atlanta Ronald McDonald House Charities.
Also, listen and subscribe to the podcast on Apple Podcasts and Spotify.
You're more than welcome to share with friends and colleagues. Please send me your comments and suggestions for future episodes, and thanks for listening.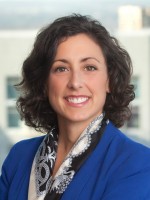 Lisa Brown, CFP®, CIMA®
Lisa has focused her entire career in wealth management for high-net-worth families. "The most rewarding part of my job is helping our clients retire well, with confidence and security about their future."