Episode # 29
Financial Prowess for the LGBTQ Community
Financial experts Lisa Neira and Barbara Bilello have tremendous personal experiences to share – not only about money but about navigating the stereotypes that can exist within the LGBTQ community. In light of recently proposed legislation, hear the important tips to protect yourself financially from starting a family to making sure your family won't interfere with your estate plan.


Here's how you can help Taking Stock to grow:
- Subscribe on your favorite podcast app
- Leave a review
- Share on social media
Use this link to send Lisa Brown your comments and suggestions for future episodes.
Thank you for your continued support!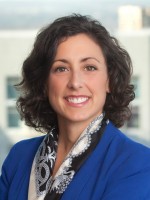 Lisa Brown, CFP®, CIMA®
Lisa has focused her entire career in wealth management for high-net-worth families. "The most rewarding part of my job is helping our clients retire well, with confidence and security about their future."