Do open enrollment options seem confusing or daunting? Let our advisors help you make sense of it all so you can maximize your company benefits and protect your family.
Topics include:
Health Insurance – what type of policy is best for me, and should I contribute to the HSA?
Life and Disability Insurance – do I need this coverage, and if so, how much? Is it a good deal?
Retirement Planning – investments, savings, and beneficiaries – what do I need to review during open enrollment season?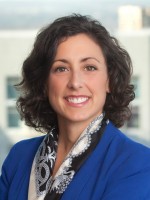 Lisa Brown, CFP®, CIMA®
Lisa has focused her entire career in wealth management for high-net-worth families. "The most rewarding part of my job is helping our clients retire well, with confidence and security about their future."