The experts at Brightworth discuss three estate planning mistakes busy executives make with their 401(k) plan, stock options, deferred compensation accounts, and more.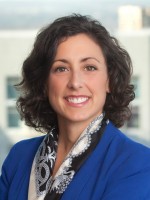 Lisa Brown, CFP®, CIMA®
Lisa has focused her entire career in wealth management for high-net-worth families. "The most rewarding part of my job is helping our clients retire well, with confidence and security about their future."