Lisa Brown is joined by wealth advisors Brett Covert and Patricia Sklar for a concise 30-minute presentation for working professionals who want to know if their 401(k) investment strategy is in good shape, including:
With the first quarter of 2021 behind us, is now the time to buy more stocks?
Given historically low interest rates, does it make sense to invest in bonds?
How to adjust your investments to match your retirement plans
Common mistakes with 401(k) plans – ways to avoid them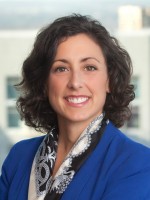 Lisa Brown, CFP®, CIMA®
Lisa has focused her entire career in wealth management for high-net-worth families. "The most rewarding part of my job is helping our clients retire well, with confidence and security about their future."