Family law expert Steve Andrews and Brightworth's finance expert Lisa Brown present a concise 30-minute discussion for those who want to understand the legal and financial implications of "gray divorce".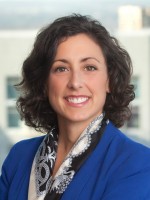 Lisa Brown, CFP®, CIMA®
Lisa has focused her entire career in wealth management for high-net-worth families. "The most rewarding part of my job is helping our clients retire well, with confidence and security about their future."