Open enrollment is still months away, but now is the time to evaluate if you have the right health, life, and disability insurance plans.
Are you paying too much for your insurance benefits through work? Should you own individual insurance policies? Hear from group benefits insurance expert Jim Phillips, along with finance experts Josh Monroe and Lisa Brown on the costs and benefits of group insurance plans.
Topics include:
Latest trends in group benefits

Life, Health, and Disability insurance plans

Health Savings Accounts

Getting ready for open enrollment season
Watch here: https://brightworth.zoom.us/rec/share/_EX2pPo8Uzvg26xcTmW92-3JEEv545bi-q493VGGWmxox0BAwCzfea8ibZdheAma.CJOa0xf58UL8PNQ3?startTime=1646341211000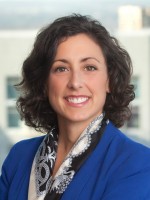 Lisa Brown, CFP®, CIMA®
Lisa has focused her entire career in wealth management for high-net-worth families. "The most rewarding part of my job is helping our clients retire well, with confidence and security about their future."