McGill Advisors is proud to announce our new podcast, Your Vital $igns! The first two episodes are available now. Listen as wealth advisor Herman Freitag is joined by McGill Advisor's Director of Portfolio Management Jeff Harrell in episode 1 to make sense of events in 2020 and talk about why as investors we should always be prepared for unexpected events. Then in episode two, our hosts Herman Freitag and Brett Covert are joined by wealth advisor Thomas Farmer and Dr. Assad Mounzer, MD to discuss burnout in our professional lives.
Here's how can you help Your Vital Signs grow:
- Share on social media
- Message us on Facebook or LinkedIn to let us know if there are any topics you think we should cover
Thank you for your continued support!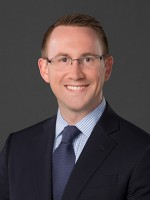 Herman Freitag, CFP®
Herman is an Associate Wealth Advisor with CI Brightworth. He graduated with a degree in Marketing and a master's degree in Business Administration from the University of New Orleans.