Wealth advisor Lisa Brown shares advice on how to handle your severance pay, stock options, and 401(k) if you have lost your job due to the Coronavirus crisis.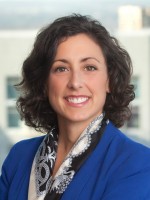 Lisa Brown, CFP®, CIMA®
Lisa has focused her entire career in wealth management for high-net-worth families. "The most rewarding part of my job is helping our clients retire well, with confidence and security about their future."