Have you been contemplating a job switch, or have you already accepted a new job? Don't forget to keep your finances on track after this big change. Wealth planner, Jalen Randolph has put together a checklist to help.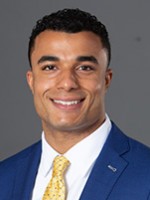 Jalen P. Randolph, CFP®, MBA
Jalen works closely with the firm's partners and wealth advisors to develop financial plans for business owners, professionals, and corporate executives who are seeking to grow and maintain their wealth.