You may love your son-in-law or daughter-in-law now, but that could change down the road. So, if you don't want your money going to your kid's future ex, here's what you should do.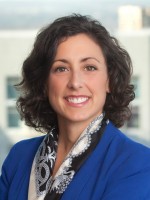 Lisa Brown, CFP®, CIMA®
Lisa has focused her entire career in wealth management for high-net-worth families. "The most rewarding part of my job is helping our clients retire well, with confidence and security about their future."