During the professional lifespan of a dentist who owns their practice, there is a myriad of benefits and opportunities that accompany practice ownership ranging from the ability to implement tax-advantaged retirement plans to being able to tax-efficiently pay for various expenses through the business.
Fast forward to the tail end of every dentist's time as a practice owner, it is not uncommon for everyone's attention to unconsciously shift towards helping the practice to command top dollar when being sold and simultaneously ensuring the soon-to-be retiring dentist's personal finances are in order.
Maintaining a focus on optimizing a practice sale value and retirement and cash flow planning is vital leading up to a potential sale, but a dentist preparing to transition out of the practice shouldn't ignore the benefits of working post-practice sale and structuring this post-sale arrangement in a way that allows them to preserve the most favorable tax and financial planning opportunities available today. This is especially true for those dentists who are nearing retirement and are anxious to move on from the day-to-day headaches and stressors that come with running a practice and managing a team, but who also admit they continue to enjoy the clinical work of dentistry.
For the dentist who decides to work post-practice sale, this is one of many different negotiation points to be worked through in the practice sale negotiation process.
To achieve this, a selling dentist will first want to bring this to the attention of counsel representing their interests in the practice sale process. If the purchasing dentist ultimately agrees to the selling dentist working in the practice post-practice sale, the seller and buyer's corporations should enter into a services agreement. One key aspect of the service agreement is whether the selling dentist will be an employee or independent contractor. Each has pros and cons. For instance, an independent contractor rarely receives company benefits such as health insurance coverage, but an independent contractor still can take advantage of tax savings post-sale as a distinct legal entity. If you want to keep the tax benefits available to a business owner, it is important to ensure the selling dentist is not characterized as an employee but rather an independent contractor. The services agreement will, among other things, require the selling doctor's post-sale compensation to be paid directly to their corporation, which allows the dentist's corporation to continue to pay for business-deductible expenses and benefits on behalf of the practicing dentist such as meals and entertainment, medical insurance, automobile expenses, continuing education, travel, meals and entertainment, dues and subscriptions, and other fringe benefits not to mention the ability to continue to fund retirement plan contributions as well.
When structured correctly, monetary benefits to the selling dentist can be substantial in both the short-term and long run.
In the short run, the income tax savings attributed to paying for the preceding expenses in a very tax-efficient way can add up to tens of thousands of dollars in annual tax savings. If the post-sale practice income is sizeable enough to where there is surplus cash flow that can help to meet ongoing lifestyle expenses, this would result in fewer distributions or pressure being applied to the doctor's retirement nest egg - the compounding benefits of not having to withdraw as much money from a doctor's investment portfolio for a few years, under the right circumstances, can add up to hundreds of thousands of dollars over the course of a dentist's 20 years or more time in retirement. Additionally, if cash flow allows, the selling dentist can maintain separate retirement plans such as a 401(k) and/or a cash balance plan to save even more on taxes!
If you are starting to consider a practice transition and want to discuss how we can help you be prepared, please contact me at BCovert@mcgilladvisors.com.
We offer a free consultation to understand your questions and concerns as well as discuss how to approach the process for selling your practice and develop a successful plan for the future.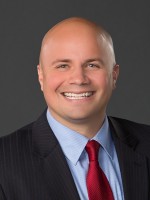 Brett Covert J.D., CFP®
Brett is a Wealth Advisor at CI Brightworth. Prior to joining CI Brightworth, he worked as a wealth advisor and wealth planner catering to high net worth and ultra-high net worth clients in the Washington, DC and Raleigh, NC markets.