As I'm writing this blog entry, it's the week of Thanksgiving. Sure, this year is going to be different, but the principles of gratitude and community cannot be removed from this great American tradition. After savoring the great food, sweet treats, and one too many desserts, many of us start to think ahead to our ever-aspirational New Year's Resolutions. I have a feeling that based on the way 2020 has gone there is going to be an excess amount of looking ahead to 2021!
And yet, how often do those lofty resolutions stick? Sadly, 80% of us have abandoned goals by the end of January and only 8% of us ever stick it out to convert our resolutions into new habits. Why is this so incredibly hard? Well, it's partially the result of how we are wired. Reprogramming our brains takes time, effort, and repetition.
Aside from the neurological aspects, I would argue that most of us fail because we do not create the habits and routines needed to foster our resolutions to success. In his book, Atomic Habits, James Clear explains how positive and compounding habits are the key to successful behavior change. I remember studying this principle I was struggling with flossing my teeth on a consistent basis. I often waited until bedtime to floss and by that point, my brain was turned off for the day and I often skipped flossing as a faster route to bed. Yet a simple change in routine, switching from flossing at the end of the day to the beginning of the day, made all the difference. Now, I floss 99% of the time as it is part of my morning routine that gives me a fresh sense of accomplishment first thing in the morning. If I can nail a few key tasks: journaling, exercising, eating a hearty breakfast, making my bed, and flossing, then I have already scored several wins for the day. Now I can transition that momentum of success into my work, my family, etc.
As you step back to evaluate your resolutions for 2021 I encourage you to first look at your habits and routines. Where can you make simple changes to "Win the Day" and set yourself up for success? Where can you create small wins to fuel your momentum for the day? How can you apply this to your life, your finances, and your business? You may be on the way to unlocking a new level of potential all by simply winning the day!
With gratitude and thanks – Blessings to you and your families for this Holiday Season.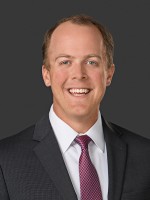 Brett S. Miller, CPA, CFP®
Brett is Partner in Charge and Wealth Advisor at CI Brightworth. Brett graduated from The Citadel with a degree in Business Administration (Accounting Concentration).