Many retirees pull money from the wrong accounts and in the wrong sequence to generate income. To maximize your savings, especially if you're younger than 72, here's another way to manage withdrawals from your accounts.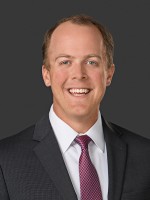 Brett S. Miller, CPA, CFP®
Brett is Partner in Charge and Wealth Advisor at CI Brightworth. Brett graduated from The Citadel with a degree in Business Administration (Accounting Concentration).