The day your business is officially sold will be like no other. The new buyer will send a wire transfer to complete the sale – likely to the tune of several million dollars. You and your family will rejoice, having achieved a major life goal.
But after spending so much time, effort, and energy building and preparing the business for sale, what is next? What is your plan for your newfound liquidity? For some, the temptation of a flush checking account can lead to poor short-term decision-making. It's no wonder that most lottery winners go bankrupt after winning big.
Proper money management of the transaction proceeds is key to achieving and maintaining your financial independence. And for that to happen, a financial plan will need to be in place before the money arrives.
Based on recent observations, here's an example of how the funds from a sale could be allocated and the importance of establishing a sale proceed waterfall:
Gross Amount of Cash from Sale

$

6

million

Estimated Capital Gains Taxes

$

1.15 million

Philanthropy (establishing a Donor Advised Fund)

$

250

,000

Mortgage Payoff

$500,000

Future Education Expenses

$400,000

Total Net Cash from Sale
$3.7 million
For those considering a sale, here are three recommendations to pre-plan financially and create peace of mind once the wire hits.
Know Where You Stand Financially. The first step is getting the right advice on the proposed sale. To receive the right terms and structure to fit your goals, we recommend working with a Mergers and Acquisitions advisor with expertise in the dental industry to vet potential buyers.
You will likely receive more than one offer; the right advisor is key to helping you understand how each offer differs and which prospective new owner is a good fit for you and your business. The first offer is rarely the final offer, and a good advisor can guide you through the negotiation to achieve maximum value on your terms.
At the same time, it's critical to work with your financial advisor to develop a plan reflecting how your finances will change with the proposed sale. By accurately understanding the value of your practice and personal financial situation, a team of advisors can help to determine the economics required in the transaction to achieve your financial goals.
Understand Cash Flow After the Sale. It's imperative to know where you stand financially and if the proposed sale will create the economics desired to reach your goals. To achieve this goal, we recommend taking a "Whole Balance Sheet Approach."
To best manage your cash flow post-sale, we recommend the following steps:
Estimate Your Annual Income. If you continue to work post-sale, your income will be lower than that of a practice owner. Most wages are negotiated as part of the transaction and are often a fixed base or percentage of production.

Understand Your True Living Expenses. The costs for health insurance, smartphones, or vacations tied to dental conventions are no longer part of your business expenses – and many will not be tax deductible. We need to include those expenses in your new spending and investment plan.

Plan for Future Events – There may be several family events that will require a significant amount of cash, such as the cost of a wedding, funding a child's 529 college savings account, or helping adult children buy their first home. Our savings and investment plan will take these into account.
Making Your Money Last a Lifetime. With several million dollars in your portfolio, you may need a revised investment strategy. We recommend working with your advisor to establish a portfolio to protect and grow your wealth through a diversified mix of stocks, bonds, alternative investments such as real estate, and possibly investments in private equity funds.
At this important transition, it is also critical to review and update any insurance policies to protect your wealth and revisit your estate plan. Finally, discuss upcoming charitable contributions. In many cases, the pre-planning around establishing a Donor Advised Fund can capture a portion of the sale proceeds and create significant tax savings.
On the day the wire hits, our goal for our clients is to empower them to enjoy the sweet success of their transaction. By engaging early and establishing a comprehensive financial plan leading up to closing, you can cross the finish line with peace of mind.
To find out more information, feel free to contact me at Brett.Miller@Brightworth.com. We offer a free consultation to discuss how a comprehensive financial plan works and will help you achieve financial independence.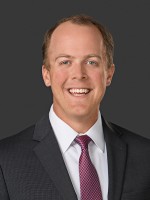 Brett S. Miller, CPA, CFP®
Brett is Partner in Charge and Wealth Advisor at CI Brightworth. Brett graduated from The Citadel with a degree in Business Administration (Accounting Concentration).