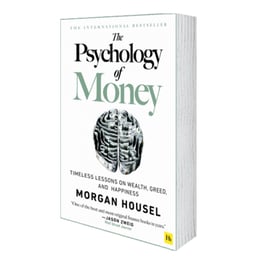 "My best friend is a person who will give me a book I have not read." - Abraham Lincoln
In the spirit of friendship, personal growth, and community, we are excited to launch the Retiring Well Book Club. Each quarter, we will feature a book recommendation and a short executive summary. It is our hope that these books, which will cover a wide variety of topics, will prove valuable to you in your Retiring Well journey. Enjoy!
The book for this quarter is The Psychology of Money: Timeless lesson on wealth, greed and happiness by Morgan Housel. You can purchase the book on Amazon by clicking here: Buy on Amazon.
This is easily one of the top 5 personal finance books I have ever read. Morgan Housel, a finance blogger, and columnist for Wall Street Journal & Motley Fool among others make this an easy read with 20 short chapters with stories and lessons learned in his years studying personal finance and individual decision making. The reason I like this book so much is that its main overall point is one of the pillars of the Retiring Well framework and Brightworth philosophy as a whole: financial success is more a function of your behavior than your intelligence. The author makes the case throughout the book that financial decisions are deeply personal and often irrational. The role of a financial advisor is to help our clients make wise and informed decisions, even when it's difficult to do so.
But, Housel is also very quick to point out the role that luck, both good and bad, plays in our outcomes as well.
100% of our results are not simply a function of the actions we take. So, while behavior is more influential than ability, sometimes life just happens, and we have to both prepare for and adapt when it does. This is the heart of financial planning. We can run sophisticated analyses for our clients and map out a great plan. But life does not always work on script and adjustments have to be made.
Another timeless truth discussed is the power of compounding. A great example is Warren Buffett, who made $81.5 billion of his approximately $84.5 billion net worth after he turned 65. Good investing, he notes, is not about earning the highest return, but earning moderately good returns over the longest time.
Finally, a profound message: Wealth gives you control over your time.
This hits at the heart of retirement and Retiring Well. Building wealth provides you autonomy and agency over how you spend your time. Several studies have shown that a strong sense of controlling one's life is a more dependable predictor of positive feelings of wellbeing than any other variable. At Brightworth, our mission is to empower you to focus on what matters most. It's our hope for you to experience that sense of well-being that wealth can bring.
Please share your thoughts with us as you read The Psychology of Money by emailing us at retiringwell@brightworth.com. And look out for the next book in The Retiring Well Book Club in August. Happy reading!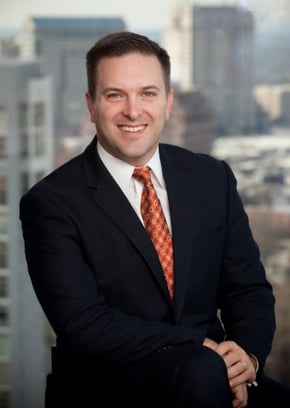 Charlie Jordan, CPA, CFP®, CeFT®
Charlie's passion for integrating retirement, estate, and charitable giving strategies provides his clients with enhanced clarity and purpose for their wealth.