At a recent breakfast meeting, a newly-retired former executive shared a surprising finding of his retirement. After leaving his corporate job, he soon realized most of his friends were connected to his former job. While he used to be booked for lunch once or twice a week, those friends were still working. And his weekends suddenly became empty – after 20+ years at the office, he had little contact with his former colleagues.
Many people quickly realize that their social network shrinks considerably once they leave the workforce. There is less contact with old work friends. Others move away and still others, unfortunately, gradually begin to pass away. In addition, the retiree's adult children and their families have busy lives and aren't always available.
The lack of a social network often leads to loneliness, even for happily married couples. In some cases, it can lead to mental health illness, a decrease in everyday skills, and even a weakened immune system.
But there are solutions. If you are preparing to retire or just entered retirement, here's how you can begin to build a social network in retirement:
Start by learning where people participate in the activities that interest you, such as golf, cooking, building travel, and reading.
Next, just as you built a career, allocate resources to improve your skills in any activity you've chosen. If you've decided to learn to be a gourmet cook, sign up for cooking classes and invest in new cookware. And the personal interaction from a class may lead to new friends who share your interests.
Don't be afraid to step out of your comfort zone. One of the greatest regrets many people in retirement express is wishing they had taken more chances in life. For some, that may be skydiving; for others, learning a new language and taking a trip overseas.
Once you've decided on a new activity, set some specific goals. For example, if you join a book or wine club, get to know some of the members by asking one or more to dinner once a month.

Still stumped on how to get started? I recommend taking time to simply reflect on what will matter most in retirement by considering the following questions:
What groups would I like to join?
Why haven't I joined?
What would I like to learn?
What would I like to accomplish?
I work with many retirees who were successful in business and are looking for the same satisfaction in retirement. By growing and maintaining their social network, they will attain much of the personal fulfillment they did in business.
A social network impacts so many elements of life. It provides a sense of belonging to a group, a purpose, and increased self-worth. At the same time, it can improve your mental and physical health, while reducing stress and expectations on you and your family.
At Retiring Well, we want to help you thrive in your retirement years, not merely survive. We provide resources and counsel to address more than just the money but to help you use your wealth to improve your life. If you would like to find out more about Retiring Well and how we can work with your unique situation, you can email us at retiringwell@brightworth.com.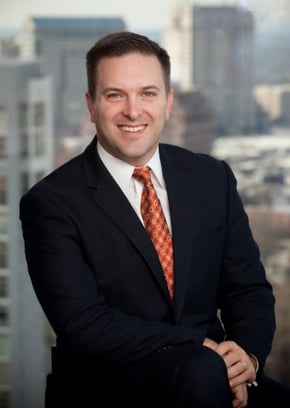 Charlie Jordan, CPA, CFP®, CeFT®
Charlie's passion for integrating retirement, estate, and charitable giving strategies provides his clients with enhanced clarity and purpose for their wealth.