What would happen in the event of an emergency, and you haven't told your loved ones how to access your money? Help your family avoid added stress in a terrible situation by having this important talk as soon as possible. Knowing where to find these documents could help.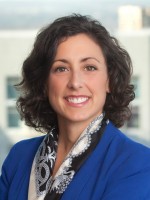 Lisa Brown, CFP®, CIMA®
Lisa has focused her entire career in wealth management for high-net-worth families. "The most rewarding part of my job is helping our clients retire well, with confidence and security about their future."