Health Savings Accounts have grown substantially in popularity over the years to help people enrolled in High Deductible Health Plans save for healthcare costs in retirement, including Medicare and other medical expenses. HSA contributions are tax-deductible, grow tax-free, and are distributed tax-free if used for qualified medical expenses. Furthermore, once you turn 65, if your HSA distributions are used for non-qualified expenses, you will be taxed at ordinary rates like Traditional IRA withdrawals but no longer penalized.
If you have put aside savings in a Health Savings Account leading up to retirement and are nearing the Medicare enrollment process, keep these rules in mind to make the most of your HSA tax benefits while avoiding some potential pitfalls with Medicare enrollment.
You can use your HSA funds, tax-free, to pay for Medicare costs and premiums (except Medigap).
You can take money out of your HSA to pay for qualified medical expenses, including Medicare costs such as deductibles, copayments, and other medical costs like over-the-counter medicines and prescriptions. After age 65, any non-qualified HSA distributions will be taxed as ordinary income to avoid penalties.
Medigap, also called Medicare Supplement Insurance, is offered by private insurance companies. These premiums are not considered a qualified medical expense for HSA purposes.
Stop your HSA contributions up to 6 months before you enroll in Medicare.
As you approach Medicare elections at age 65 or later, you'll want to stop making HSA contributions based on the effective date of your Medicare coverage. For example, if you are applying for Medicare to start the month you turn 65, you will need to stop your HSA contributions the prior month at the latest.
Additionally, if you are working past 65 and will be eligible to sign up for Medicare later, such as during a Special Enrollment Period, you will want to discontinue your HSA contributions up to 6 months before Medicare begins. Once you sign up for Part A, your coverage will automatically become retroactive for up to 6 months prior or the month you turn age 65, if later. You cannot contribute to an HSA while enrolled in Medicare, and you could be subject to penalties and income taxes owed on the ineligible contributions.
If you are receiving Social Security benefits, you will be automatically enrolled in Medicare Part A at age 65 and will therefore be disqualified from making HSA contributions. This would apply even if you keep your enrollment in a High Deductible Health Plan and work while receiving Social Security benefits. Your ineligible contributions could be subject to income taxes and penalties owed.
You may be able to extend your HSA contribution eligibility by delaying Medicare.
If you are working past age 65, you may not need Medicare until later, depending on factors such as the size of your employer and current health plan coverage. This extra time could allow for additional HSA contributions, which could be optimal from a tax planning standpoint. However, delaying Medicare should be carefully considered due to the eligibility rules for enrollment periods. Medicare outlines the circumstances in which a person can sign up during a Special Enrollment Period.
Health Savings Accounts can be a great way to pay for healthcare costs in retirement. Closely following these rules can help ensure that you confidently approach your Medicare enrollment decisions with your Health Savings Account in mind.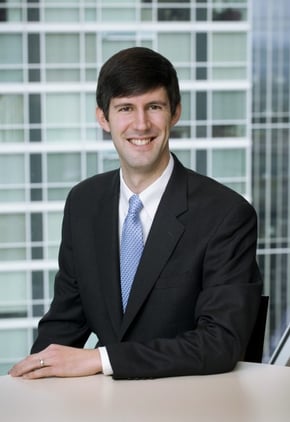 Chase Mouchet, CFP®, CIMA®
Chase brings thoughtful listening and planning skills and a devotion to maximizing the impact of wealth for our clients. Chase joined the Brightworth team in 2015 as a financial planner, having previously worked at two independent financial planning firms. He is passionate about helping clients simplify their financial lives and maximize the impact of their wealth, particularly through charitable giving.