Believe it or not, we are nearly two full months into 2020! How are those New Year's resolutions going? If you are like most of us, you have a goal of improving your health in some way this year. In case your motivation is waning, let me give you one more reason to focus today: your retirement years.
Health and fitness in retirement are essential for two primary reasons: quality of life and the impact on your finances.
Retirement can easily last 30 years or longer, but that does not necessarily mean it will be easy. We define retiring well as thriving in your retirement years vs. merely surviving. Those who struggle with their health can find retirement frustrating as their bodies won't allow them to do the things they used to enjoy. As abilities begin to fade and even become painful, people tend to become more sedentary and socially detached. This has a spiraling effect on our vitality and longevity as we age. Nothing is guaranteed, but your overall fitness has a strong correlation with being able to enjoy the activities of life longer.
Improving and maintaining your health can also be one of the best financial decisions you will ever make. According to Fidelity's annual Retiree Health Care Cost Estimate*, a 65-year old couple retiring in 2019 can expect to spend $285,000 in health care and medical expenses throughout retirement. For single retirees, the health care cost estimate is $150,000 for women and $135,000 for men. This does not take into consideration the possibility of a long-term care need. The cost of care for you and your loved ones is a material part of retirement cash flow planning, and often one of the most significant risks retirees face financially.
If you are nearing retirement, start planning for how you will focus on your own health and fitness. You probably cannot wait until you have all that time to get in shape. As many retirees will tell you, time management is one of their biggest struggles. Being disciplined and intentional with how you prioritize your time is as valuable in retirement as it is in your working years. What goals do you have for how you will use your time?
If you are currently fully retired, make a new commitment to incremental improvements in your health. Do it for you, do it for your family, and do it for your wallet.
*https://www.fidelity.com/bin-public/060_www_fidelity_com/documents/press-release/healthcare-price-check-040219.pdf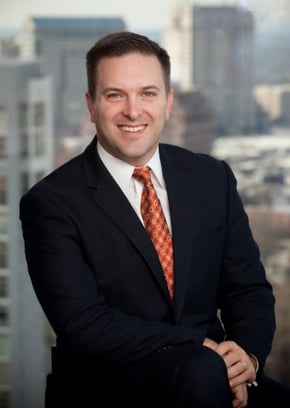 Charlie Jordan, CPA, CFP®, CeFT®
Charlie's passion for integrating retirement, estate, and charitable giving strategies provides his clients with enhanced clarity and purpose for their wealth.