A ROADMAP FOR RESILIENT CAREGIVING BY KAREN WARNER SCHUELER
"There are only four kinds of people in the world – those who have been caregivers, those who are caregivers, those who will be caregivers, and those who will need caregivers."
— Former US First Lady, Rosalynn Carter
One of the Ten Elements of Retirement that we use in our Retiring Well framework is Aging. The Aging and longevity conversation spans a wide array of topics from physical ability changes to long term care to family legacy conversations. One of the most impactful areas within this element is caregiving.
There are over 43 million caregivers in the United States already, and with 10,000 Baby Boomers per day turning 65, the need will only increase. A large number of these caregivers are considered "informal" and "uncompensated". That is another way of saying they are not formally training or paid for their services. The role of a caregiver is one of love and sacrifice. Unfortunately, it is often also physically, emotionally, and financially exhausting. While caregiving is inevitable, caregiving burnout is not. This is the central theme of Karen Warner Schueler's book The Sudden Caregiver: A Roadmap for Resilient Caregiving (currently the Kindle version is only $5.95).
Karen Warner Schueler was not a caregiver until she suddenly became one. She takes her readers through her personal story of caring for her late husband as he battled cancer. The Sudden Caregiver is a "systematic approach, a roadmap, to caregiving" put together with "twenty/twenty hindsight." This book is for anyone who is caring for a loved one or may be called upon to care for someone in the future.
Caregiving is a responsibility that, while difficult, most take on willingly in support of the ones that they love. It is also often a major disruption to life and financial plans. This book addresses how to make that transition if called upon suddenly and offers guidance for making prudent plans in anticipation of future needs.
As you read this book, please email us at retiringwell@brightworth.com with your thoughts or if you would like to discuss how the role of caregiving can be prepared for within your financial plan.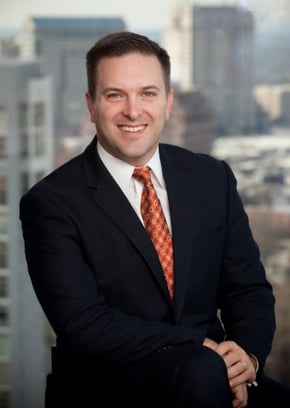 Charlie Jordan, CPA, CFP®, CeFT®
Charlie's passion for integrating retirement, estate, and charitable giving strategies provides his clients with enhanced clarity and purpose for their wealth.