In our Retiring Well content, we talk a lot about health and wellness. It should come as no shock that healthcare and health-related costs make up a significant portion of both potential retirement expenses and anxiety levels.
Hopefully, you're becoming a little more comfortable with the health care basics that are helping during this unique time. But the COVID-19 pandemic is also a personal health care challenge. Gyms are closed. Access to parks is restricted. Recreational sports leagues and clubs are shut down. And with being home most of the day, even our most basic levels of daily movement and social interaction are below where they should be.
In addition to the general government guidelines, don't overlook these three keys to maintaining your health as well.
1. Keep a routine
If the comforts of home are a little too comfortable, your productivity and your wellbeing are going to suffer. A quarantine routine will help you maintain a sense of purpose and get things done. Whether you are working from home or retired, get yourself up, showered, and "presentable." This discipline is especially helpful if it was your routine pre-coronavirus. We are creatures of habit, and our productivity rhythms are no different.
Finally, unplug when it's time to unplug. Read. Watch a movie with your spouse. And stick to your regular sleeping schedule. Your routine has likely been hijacked. Take the time to redeem it and, if needed, create a new one.
A good routine can be essential to your health as the idler we are, the less good we are to ourselves. We are more apt to "graze" in the kitchen and stay glued to a screen pumping our minds with negativity. The combination can be toxic.
2. Exercise
In most communities, joggers, bikers, and walkers can still get outside for their regular workouts. But the same social distancing rules that apply to your weekly grocery run also apply to your daily run. Keep a six-foot bubble around yourself. If your regular route looks crowded, choose a less beaten path and avoid resting on benches or fences or drinking from public fountains.
Gym rats might be missing the professional equipment and instruction they're used to. But there's also a wide variety of online classes and workout routines to explore that can get you as close as possible to your regular training session. Why not try a free at-home class that's outside your comfort zone? The options are endless and allow for anonymity!
3. Stay connected to others virtually
Social distancing has given many of us a new appreciation for the people in our lives. Weekly video chats with friends and family are keeping us close to our loved ones. Virtual game nights and streaming video parties are keeping us entertained together. Creative professionals, coaches, and teachers are broadening our minds. Online ordering and contactless delivery are allowing us to support the restaurants and small businesses at the heart of our communities.
We are all feeling the fatigue of the current situation. Rather than giving in to the temptation to retreat and let ourselves go, lean into the options that are available to you. The bonds that are sustaining us all virtually are only going to be stronger once we're able to spend real face time together again. We hope that we can be part of your support system if you have any questions or concerns about how the COVID-19 pandemic is affecting your family and financial life.
Have more questions about staying healthy during social distancing? Click here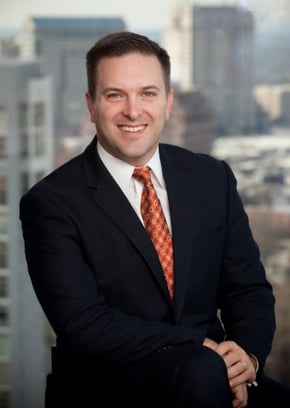 Charlie Jordan, CPA, CFP®, CeFT®
Charlie's passion for integrating retirement, estate, and charitable giving strategies provides his clients with enhanced clarity and purpose for their wealth.