Last week I had a friend come up to me in an absolute panic. She had lost her wallet. After walking her through what she needed to do, I decided I should memorialize the steps for anyone who may help going forward. Skipping all preamble here because you are likely scrambling if you are reading this:
Step 1: Make sure you didn't just misplace it. (If you know for a fact you lost it, then move to the next paragraph.)
Seriously, this is probably the case 9 times out of 10. This may seem silly but trust me it's not. My husband thought he lost his wallet at our wedding, but it was actually just in a weird tux pocket. (Apparently, this happened to my brother too, and he was the one who found it for him.) Check all pockets, including your coats! Also, check under the seats in the car. I know I have found mine there a time or two. Retrace your steps and call the places you have been to see if someone found it. UPDATE: My friend who lost her wallet, found it in her home under a notebook she uses daily after already completing all of these steps! A great example of why you should start here before jumping directly to the hassle of steps 2 through 7.
Step 2: Cancel all debit cards and credit cards.
Start with the debit cards, since those are directly linked to funds in your account. Call or go online with your bank(s) and let them know ASAP. Have them cancel all debit and credit cards you have with them. Below are some links to some of the major banks and credit card companies that might be helpful. Also, check for any unauthorized charges already on your debit and credit cards.
Step 3: It may make sense to freeze your credit.
One of my buddies had their Social Security card in their wallet. (This is not a great idea.) Therefore, they had to quickly get online to put a freeze on their credit. Here is a great guide here on how to do it: https://clark.com/credit/credit-freeze-and-thaw-guide/
Step 4: Get online with your Department of Motor Vehicles and request a new driver's license or ID.
Many states are allowing replacements to be sent by mail instead of having to go in. Check online to see if this can be done to save you some time and headache.
Step 5: Fix other items that were in the wallet.
Just try and think about what was in there that you might need to deal with now. This ranges depending on what was in your wallet. For instance, it may be as simple as getting a new Costco or Sam's Club card. It could something more serious such as you may need to stop payment on a check that was in your wallet. One thing you would need to take care of immediately is if you had a house key in your wallet. You may want to get your locks changed ASAP.
Step 6: Get some resources to get by for a few days while waiting on your replacement card(s).
If need be, coordinate with your spouse, partner, a friend, or a family member to borrow some cash for a few days while you wait on your new card(s) or head to the bank and see if they will let you withdraw funds with a passport or another form of identification.
Step 7: Prepare yourself in case this happens again. Going forward, try to keep less in your wallet if you can (i.e. leave your Social Security card somewhere safe). Also, make a list of all cards in your wallet, so you can quickly reference this list if it happens again.
A couple of other last items: If you feel your wallet was stolen, it may make sense to file a police report. Also, it may make sense to pay for credit monitoring in case someone did steal your wallet.
Good luck to you - I hope your journey stops at Step 1 and it's a false alarm!
Here are some links to credit card companies that may be helpful:
American Express: https://www.americanexpress.com/us/help/lost-stolen-card.html
Bank of America: https://www.bankofamerica.com/deposits/access/request-debit-card/ or https://www.bankofamerica.com/credit-cards/credit-card-security-faq/
Capital One: https://www.capitalone.com/support-center/credit-cards/lost-stolen-damaged
Chase: https://www.chase.com/digital/replace-card
Discover: https://www.discover.com/credit-cards/help-center/faqs/lost-stolen.html
Wells Fargo: https://www.wellsfargo.com/help/lost-wallet/#:~:text=If%20you%20think%20your%20card,%2D800%2D225%2D5935.
Visa: https://usa.visa.com/support/consumer/lost-stolen-card.html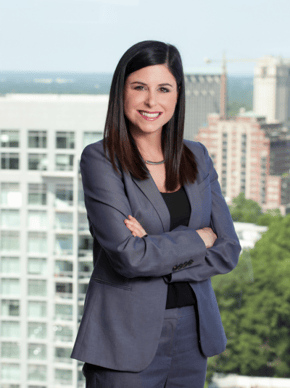 Patricia Sklar, CPA, CFA, CFP®
Patricia is a Wealth Advisor at Brightworth, where she uses her CPA and investment background to help develop and implement financial planning strategies for high net worth and high-income earning individuals. She specializes in working with corporate professionals, business owners, and members of the film and entertainment industry.