When a dentist decides to sell their practice, they often have a team of advisors to help them make important decisions.
These advisors vary but usually include the following: financial planning experts, a mergers and acquisitions specialist, a transaction attorney, a certified public accountant, and a banker.
Having this expertise at your fingertips helps you understand the sale from several different perspectives, minimize taxes owed, and maximize your profits. But it's also important to select one person to serve as the group's primary advisor – in effect, the financial quarterback. Because this process will likely take several months and the inherent issues are multi-faceted, this person will lead and coordinate the overall planning between you and the team of advisors.
I've been fortunate enough to help many dentists sell their practice. Here's a great example of how our team achieved the best possible outcome for our client.
Pre-Sale Preparation. Once the price and terms of the sale were negotiated, we developed a financial plan for the millions of dollars our dentist would receive. As we worked to maximize the dentist's profit and minimize her taxes, one account she held with her prior advisor stood out. It was a taxable account that was losing approximately $100,000.
This situation presented a golden opportunity to save money. Selling the stocks in this account – and taking a loss -- meant we could offset some of the capital gains from the practice sale. This is critically important since the dentist will owe these taxes in the same year the sale occurs. For example, if the practice sale price includes $5 million allocated to goodwill which is taxed at capital gains rates and the capital gains tax is 20 percent, these taxes owed will be roughly $1 million.
Since our dentist was paying a 20 percent capital gains tax, selling these stocks at a loss of $100,000 would save her $20,000 in taxes. After a couple of discussions with our dentist client, we opted to sell the losing stock to unlock these tax savings.
Post-Sale Financial Planning. The next step is to develop a comprehensive year-end tax strategy. The dentist, her accountant, and I met, and, after projecting her taxes for the year, we agreed to transfer $100,000 of highly appreciated securities to a donor-advised fund. This fund enables a person to make a charitable contribution in one year, receive a charitable deduction in this same taxable year, but the timing of distributions to desired charities can be spread out over several years.
By donating $100,000 to her donor-advised fund – a charitable gift amount which she normally would have made over 5 years – our dental client saved another $30,000 in income tax savings.
Called charitable bunching, this strategy is most effective during a year when a business owner earns a higher amount than usual – which is the case when a business is sold. You can read more about this strategy at this link:
Want to Sell Your Business to Beat 2022 Tax Increases? Consider Charitable 'Bunching'
A Long-Term Plan for Other Financial Needs. Money from the sale of your practice and your other investment assets need to last a lifetime. As part of the post-sale financial plan, your team will develop a plan that covers a wide range of needs. These usually include the following:
A spending, savings, and investment plan. Because you will be living off the profit from the sale as well as spending down accumulated assets within your investment portfolio, it is important you design a plan where your money will last a lifetime;
A plan to address your anticipated healthcare-related expenses; and
An estate plan enabling you to maximize the transfer of your wealth to your desired beneficiaries.
By bringing your team of advisors together early in the sale process, the team can develop a comprehensive plan that generates the best possible outcome. In this case, the team worked with the dentist to establish her financial goals, select a financial strategy and identify various options to achieve her goals.
On top of that, allowing a strong primary advisor to lead the planning effort paid off. We quickly learned about the opportunity to offset some of the sale's taxes by selling the losing stocks and identified other ways to save money. As you put together your sales team, a strong working relationship with your financial advisor can provide the ability to communicate effectively with others and harness their expertise for your benefit.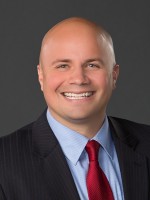 Brett Covert J.D., CFP®
Brett is a Wealth Advisor at CI Brightworth. Prior to joining CI Brightworth, he worked as a wealth advisor and wealth planner catering to high net worth and ultra-high net worth clients in the Washington, DC and Raleigh, NC markets.