One of my new clients plans to retire in three years following a successful 30-year career in corporate America. Most of her income — salary, bonuses, stock options, and other deferred compensation — is tied to the company's success.
To protect her money, she will need to take a few key steps to maximize her wealth in preparation for retirement. If you are planning to retire soon, here are four actions you can take now to be prepared.
Begin to Diversify Your Wealth
Most senior-level corporate executives have received company stock grants and equity awards over the years. For this client, company stock makes up approximately 30% of her investments.
Even if you work for a successful company, it's risky to have too much wealth tied up in any single company stock. The pandemic can serve as an example. It quickly jolted the stock prices of many sectors, including airlines and hospitality companies. An executive with company stock valued at $1 million today wouldn't want to see that number reduced by 20% to 30% or more, no matter the reason.
One strategy to help mitigate risk is to sell your company stock as soon as shares vest. This move will reduce your exposure to company stock and the likelihood of paying additional capital gains taxes from holding the stock for a period of time and then selling later.
Understand How to Manage Deferred Compensation
Many executives have built a substantial balance in deferred compensation plans; these will serve as a key source of income in retirement. Unfortunately, many executives lack a cohesive strategy when choosing their payout elections.
Most deferred compensation plans give executives a choice of a lump sum payment or annual payouts over a period of years. This choice will have a significant impact on income and taxes paid once an executive retires. Depending on your retirement age, choosing five- or 10-year distributions could provide steady annual income to bridge the gap between retirement and income from Social Security benefits or required minimum distributions from a retirement account at age 72.
Open an Individual Retirement Account (IRA) or Roth IRA for your spouse
My client's spouse has not been working for several years and does not have an IRA or Roth IRA. But a working spouse is eligible to contribute to an IRA or Roth IRA in the name of a non-working spouse with no or little income.
For 2022, the use of a spousal IRA strategy allows couples who are married filing jointly to contribute $12,000 to IRAs per year — or $14,000 if they are age 50 or older, due to the catch-up contribution provision.
It is important to consider income limits when determining eligibility to make tax-deductible IR contributions, as well as non-deductible IRA contributions or direct after-tax Roth IRA contributions. Depending on household income, you may be limited to certain options.
This is a complex strategy, so consult a tax adviser before making any decisions. For one, a person with existing IRAs funded with pretax contributions will owe taxes when converting IRA money to a Roth IRA.
Consider Purchasing Long-Term Care Insurance
It's a good time to consider buying long-term care insurance. These policies typically pay for in-home aides, nursing homes, and other costs for people who can no longer care for themselves.
Assuming you are in good health, many experts say the optimal age to purchase this insurance is between ages 60 and 65. You are neither too young nor too old, making monthly premiums more affordable.
Long-term care insurance is not the right choice for everyone. Some people decide to self-insure, deciding to invest money for the next 10-20 years rather than pay insurance premiums over that period. And, of course, it's possible the insurance may not be needed. But now is the time to investigate if it's right for you.
With solid planning, most executives can position themselves now to reap the maximum benefits from their compensation once they decide to call it quits. It could mean an increased value in their portfolio while also cutting their taxes for years to come.
To find out more about preparing for retirement, feel free to contact me at Ryan.Halpern@Brightworth.com. We offer a free consultation to discuss not only compensation issues but how a comprehensive plan can diversify your wealth.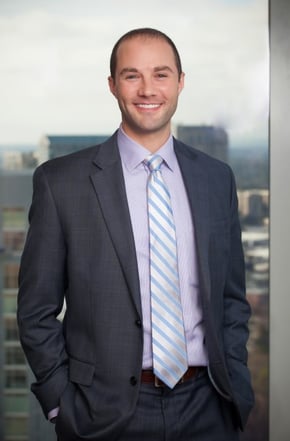 Ryan Halpern, CPA, CFP®, PFS
Ryan's experience with high net worth families in public accounting and in a multi-family office setting allows him to offer clients individualized guidance in navigating the complexities of their financial lives.