While "Hiring Now" signs dot storefronts and highways across America, the job market may be starting to cool. The Federal Reserve's decision to bring down inflation by raising interest rates has some projecting a slowing economy — and slower sales — leading to job losses.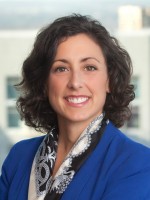 Lisa Brown, CFP®, CIMA®
Lisa has focused her entire career in wealth management for high-net-worth families. "The most rewarding part of my job is helping our clients retire well, with confidence and security about their future."