Feeling Stressed? Here are 5 Tips to Help Get Back in Sync.
I recently spoke with a dentist who owns multiple offices, is married, and has children. With the demands of his career, marriage, and family, he often feels like there is too much to achieve and not enough time in any aspect of his life. In addition, his wife, who is also a dentist, will soon return to work after taking some time off.
Juggling work and family can sometimes be overwhelming. Each day a dentist must give special care to each patient while also managing a team and running a profitable business. Each night, they need to care for their children before doing it all again the next day. And there is often little time for exercise, time with friends, and even the proper amount of sleep.
However, there are ways to get your life back in balance. It's important to determine how to achieve the best possible outcome and develop a new set of habits to match these goals. Here are five tips to get started:
Set Your Priorities.
I find that many dentists think burning the candle at both ends is just the way life is. They often say, "I'll slow down when the kids are out of high school." Instead of waiting for that day, a more balanced workday may help you feel better at work and at home.
Take time to identify items that are not negotiable. These may include the number of days and hours when you must be at work, as well as time with your spouse and family. After making this decision, communicate this information to your staff, as well as your spouse and family. You can arrange your schedule to meet the needs of both. There will always be unscheduled doctor's appointments or other emergencies that aren't predictable, but developing a set schedule is a start.
Review Your Financial Picture.
Once you've set your priorities, work with your financial advisor to determine if any changes need to be made to your financial plan. Most dentists with well-established practices are well on their way to financial independence. You have likely set aside enough money for important needs, whether it's life insurance or paying for your children's college education. If your financial picture is in good condition, it's another reason to consider easing off on work responsibilities.
I recently worked with a couple, both dentists in a rural community, who questioned whether the demands of owning a practice were worth the sacrifices to their family and lifestyle. We explored if moving to a large city or selling the practice would be viable options and developed financial plans for a few different scenarios. They decided to stay put once we determined the increased cost of living in a large city and other new expenses, such as tuition at private schools. But going through this exercise provided clarity on where they wanted to live, allowing them to make other adjustments to their lives.
Consider Delegating More Work to Your Team.
Examine your workload and determine if others in the practice can provide some help. For example, is it the best use of your time to care for patients insured by Medicare or a Preferred Provider Organization? Are there procedures you no longer enjoy or are less profitable that can be handled by an associate?
If much of your time is consumed by running the business, it may be worth working with a recruiter to hire a part- or full-time chief financial officer, marketing officer, or human resources director. If you are part of a partnership, you may even want to pay the other partners a management fee for handling extra administrative work.
Invest in Yourself and Your Relationships.
With so much time consumed by work and children, many of us don't share enough time with our spouses outside of the usual family chores. Whether your spouse has a career or works from home to care for the children, speak with them about their goals and demonstrate your support. And let them know you want to find more time to be together. Divorce often occurs when spouses grow apart and don't have shared goals.
Have Fun and Be Flexible.
Dentistry can be a demanding profession. However, it also affords the flexibility to do work you enjoy while having enough time to be with your family. A simple event, such as taking the family out for pizza, can help re-energize you. Just as you review your financial condition annually, periodically revisit their plans to ensure they still reflect what is most important in your life.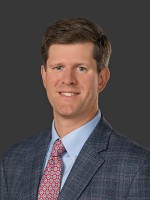 Thomas Farmer, CFP®, C(K)P®
Thomas is a Wealth Advisor at CI Brightworth. Thomas graduated from The University of the South in Sewanee, TN with a bachelor's degree in English and a concentration in Economics.