Are you tired of the overly negative sentiment of today's media? The nonstop negativity about the impact of the election outcome, Coronavirus, etc.? Fear sells, and as humans, we know how to use it to motivate our behaviors…welcome modern marketing. (Please, no offense to anyone in the marketing industry.)
It does not have to be this way. Yes, the future is uncertain. Yes, uncertainty is uncomfortable. However, that does not mean we have to approach tomorrow with fear, anxiety, or trepidation.
I would ask that you draw your attention to the picture associated with this post. This is my beautiful daughter on her first day of 1st Grade. While the situation illustrates the "Covid New Normal" of a temperature check and a CDC questionnaire at drop-off, it masks the beaming smile of a six-year-old returning to school.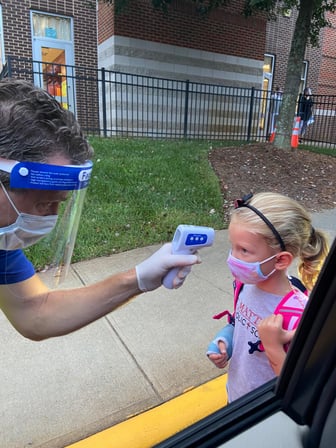 While I was witness to this picture, it took me a few days to realize how my behavior, and that of my wife, was influencing our daughter's outlook on returning to school. While we could have inundated her with the many legitimate concerns over Coronavirus and her need to be overly cautious about viral transmission, we instead took a more balanced approach and shared that we were happy that she would be returning to the school in person this year. We explained that some things would be different, yet others would remain the same. We used the experience to help our six-year-old set a realistic outlook and see the opportunity in returning to school, versus what could have been a negative or pessimistic outlook about all of the changes inspired by Coronavirus.
For those reading this entry, I encourage you to recognize the impact your attitude and outlook have on those around you. Many of you are leaders in your organizations, communities, and families. Life is 10% what happens, 90% of how you respond to it. How are you approaching tomorrow and how is your outlook influencing those around you? Now is a good time to step back and reassess how we are seeing the events unfolding in today's world and recognize that our outlook can shape the outlook of those around us.
Remember, the sun will come up tomorrow, and for that, we can be excited.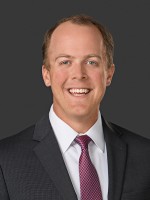 Brett S. Miller, CPA, CFP®
Brett is Partner in Charge and Wealth Advisor at CI Brightworth. Brett graduated from The Citadel with a degree in Business Administration (Accounting Concentration).