Required Minimum Distributions (RMDs) for IRAs and other types of retirement plans are back in for 2021 after being suspended in 2020 due to the CARES Act. During a year of less travel, transportation costs, entertainment, and meals out for many retirees, you may be entering the 4th quarter in a position to use your RMD proceeds toward other financial objectives outside of normal living expenses.
If your cash flows from other sources such as taxable brokerage accounts, Social Security, part-time work, or pensions are more than sufficient to meet your needs, consider these four ways to make the most of your RMD this year.
Pay down mortgage or other debt
While it is not typically tax-efficient to take money from your retirement account above your RMD to pay down more debt, using your RMD for debt reduction could be a great way to lower your debt burden and increase your peace of mind. Having one less debt payment could help you weather a market downturn or allow you to devote more resources to other important priorities or interests. Additionally, an RMD could be used to avoid or lower the amount financed for a car or other big purchase.
Reinvest in a taxable brokerage account or Roth IRA, if eligible
If you do not need all of your RMD for living expenses and desire to have the money growing for the future, consider reinvesting the funds in a taxable brokerage account. Having extra money invested in a taxable account can provide tax diversification benefits, such as selling appreciated positions at lower long-term capital gains rates for extra cash flow needs. Moving RMD money from an IRA to a taxable investment account can be a simple process, especially if the accounts are held at the same custodian. Be sure to consider any necessary tax withholdings or payments before investing the net amount.
Additionally, retirement account holders who are also eligible to fund a Roth IRA could use their RMD to fund a Roth contribution (up to $7,000 per year if over age 50). The benefits of a Roth IRA include the opportunity to invest money for tax-free growth, potentially for many years into the future and without an RMD requirement. You must have earned income to contribute to a Roth IRA, and the IRS has income limits for Roth contribution eligibility. For example, in 2021, a couple filing jointly with earned income and Modified Adjusted Gross Income over $208,000 is completely phased out of eligibility to make a Roth contribution.
Fund 529 college savings plans for family members
While RMDs must come out of the retirement account or incur a 50% penalty, someone could consider using RMD proceeds to contribute to a 529 college savings plan that will grow tax-free if used for qualified education expenses such as tuition.
Since assets in a 529 plan are not included in the account owner's estate, this funding strategy could help reduce the size of someone's taxable estate. Additionally, many states offer tax incentives to residents who are making contributions to their 529 plan. For example, Georgia allows a state income tax deduction on contributions up to $8,000 per year per beneficiary.
Donate to charitable causes
Account owners age 70.5 and older can donate up to $100,000 per year directly to qualified charitable organizations from their IRA by making a Qualified Charitable Distribution (QCD). QCDs count toward your annual RMD total and could therefore reduce or eliminate the taxable portion of an RMD.
While you do not receive a tax deduction for a QCD, the income is not included on your tax return. If you are taking the standard deduction, this strategy could be particularly effective since the standard deduction would already be higher than any deductions you may have. Keep in mind that the distribution must be taken directly from your IRA in order for the amount to be excluded from income. Since QCDs are not considered income to the account owner, having lower top-level income can lead to other benefits such as lowering Medicare premium surcharges.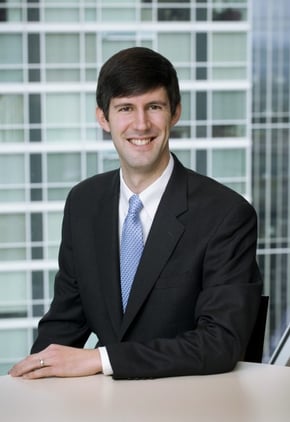 Chase Mouchet, CFP®, CIMA®
Chase brings thoughtful listening and planning skills and a devotion to maximizing the impact of wealth for our clients. Chase joined the Brightworth team in 2015 as a financial planner, having previously worked at two independent financial planning firms. He is passionate about helping clients simplify their financial lives and maximize the impact of their wealth, particularly through charitable giving.