On October 13th, the Social Security Administration announced a 5.9% cost-of-living adjustment (COLA) that will take effect in January 2022. This adjustment is Social Security's largest increase in 40 years and follows a 1.3% increase in 2021. This announcement could be welcome news for many retirees, while it could be less impactful for others due to rising living costs.
As many retirees look ahead to receive increased Social Security paychecks in 2022, here are four ways to plan ahead:
Inflation may impact your budget differently than the headline inflation figures suggest.
Social Security uses the CPI-W (Consumer Price Index for Urban Wage Earners and Clerical Workers) to calculate the annual COLA increases. This percentage is based on the change in the CPI-W during the third quarter year-over-year. As a retiree, you may devote more of your budget to medical costs and perhaps less to transportation or dining out. This could lead to a different experience compared to the CPI used by Social Security. Therefore, it's important to be mindful of any expenses you expect to noticeably change and how impactful the inflation adjustment could ultimately be.
Prepare for increased Medicare costs.
Medicare Advantage and Part D premiums are increasing in 2022, and the standard part B premium is projected to go up by $10 per month. If you are in a higher income bracket based on your modified adjusted gross income from the two years prior, you will pay the base Part B premium plus the Income Related Monthly Adjusted Amount (IRMAA). Many retirees' Medicare premiums are deducted from their Social Security paychecks, so the COLA may have a diminished effect.
Adjust your portfolio distributions as needed.
For many retirees, their income is derived from multiple sources such as IRAs, taxable brokerage accounts, pensions, and part-time work. The Social Security COLA could be good news, especially for those taking distributions from their retirement accounts above the required amount. In other words, it could be beneficial to reduce your distributions to save a bit on taxes and allow for the money to continue growing in real dollar terms. Having an allocation to growth investments could help combat the effects of rising living costs resulting from inflation.
Consider fulfilling long-awaited goals with extra cash flow.
While this year may have resulted in rising costs for many goods and services, many retirees have found that their bank account balances are higher because of delaying or spending less in categories such as travel or entertainment. If you find that your increased Social Security payment will provide a welcome boost to your monthly cash flow, 2022 could be the year that you dedicate more time and financial resources to pursuing these important goals.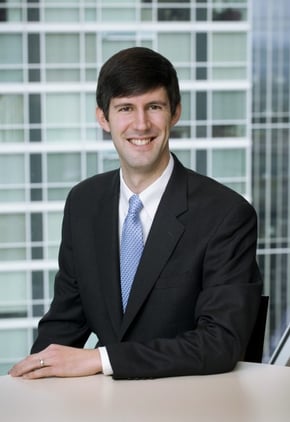 Chase Mouchet, CFP®, CIMA®
Chase brings thoughtful listening and planning skills and a devotion to maximizing the impact of wealth for our clients. Chase joined the Brightworth team in 2015 as a financial planner, having previously worked at two independent financial planning firms. He is passionate about helping clients simplify their financial lives and maximize the impact of their wealth, particularly through charitable giving.