"The job is not your work; what you do with your heart and soul is the work." - Seth Godin
Today, we continue our look into the 10 Elements of Retirement (See the entire list and take the self-assessment here: 10 Elements of Retirement). With every Element, we want to examine how we can identify opportunities for using your wealth to improve that area of your life. Today, we will take a deeper dive into the Element of Work.
"Working in retirement" may sound like an oxymoron, but in the last few decades, it has become a very common part of the retirement journey. Seven in ten Baby Boomer workers expect to work past age 65, are already doing so, or do not plan to retire at all.
Just as the Baby Boomer generation has redefined many phases of life, retirement is no different. Boomers are looking to "retire" but that does not necessarily mean "stop working." To them, working in retirement does not represent some sort of failure, as it often did in previous generations. But they do want to work differently, on their terms, in less stressful and more fulfilling roles. Most don't do it just for the money. They also work for a purpose, to combat boredom, and even to combat aging.
As we think about Working in Retirement at Retiring Well, we group the conversation into three areas: The Next Chapter, The Downshift, and The Volunteer. Each of these areas has both personal and financial implications that we can help plan around to ensure your wealth can be used to support and improve this area of your life.
The Next Chapter
A significant number of younger retirees (typically ages 55-65) are not even considering cessation of work but are instead looking for The Next Chapter. In fact, the only thing retired about them in their mind is their official status with their previous role. They are looking to take on a new challenge, a new role. This could range from a consulting job within the same career, starting a new business, or even a complete reinvention. Sometimes this can mean slowing down the pace and hours, but often that is not the case. We have seen those who enter this new chapter often work very hard and have hyper-focus with their newly found passion. This is not necessarily a bad thing. However, prudent expectation-setting going in, combined with soul-searching as to what you are trying to accomplish and why is very important. Going from feeling trapped in Corporate America to being trapped by your own ambition is not satisfying and can be unsustainable.
The Downshift
When retirees think about work in retirement, this is the mode most envisioned. They would like to find some sort of work, whether in or out of their current career, that can be done at a better pace and balance. They want the stimulation of work, of feeling connected to others in a working relationship, and to have a sense of purpose on Monday morning. They just don't want that purpose to be anxiety-producing and burdensome. Additionally to make a few dollars along the way to cover cash flow gaps before Social Security kicks in or to push out their need for portfolio distributions is not a bad thing either.
Some companies, in an effort to keep knowledgeable older workers, are implementing phased retirements, allowing the employee to reduce hours, travel requirements, and role responsibilities over time before fully retiring. For some, this could represent the best of both worlds: maintain work culture and relationships, work in your preferred field, but reduce the stress and burden on you and your family. If done well, this can be a win-win for both employee and employer.
The Volunteer
The desire to "give back" is strong with many retirees. They realize they have decades of wisdom and experience that can be put to good use in the service of others. Charitable board work is a great way for those with business and senior executive experience to provide great value for a cause that is close to your heart. Others build houses, serve the poor, help seniors with tax preparation, etc.
For some, this phase captures their imagination and their passion, and they pour their lives and time into their cause. They just do it for free, which often contributes to their satisfaction. This type of work is also the best way to engage with the charities you contribute to OR is a fantastic way to find organizations if you are trying to build out your philanthropic portfolio.
As you think about working in retirement, here are a few questions to consider:
Does your work offer phased retirement? If not, is this something you could discuss or implement?
What are your income goals for working in retirement, if any?
Why do you want to work? What is it about work that you like or miss?
Why do you not want to work? What is it about work that you do not like and don't miss?
What kind of flexibility or autonomy do you want with your work in retirement?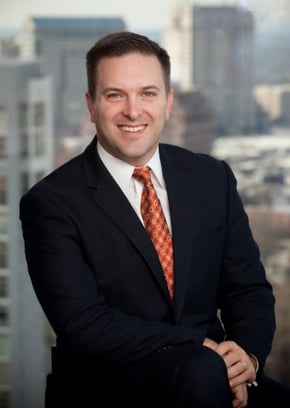 Charlie Jordan, CPA, CFP®, CeFT®
Charlie's passion for integrating retirement, estate, and charitable giving strategies provides his clients with enhanced clarity and purpose for their wealth.