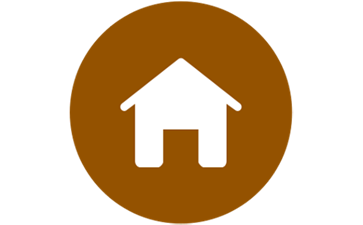 "Home isn't a place, it's a feeling." – Cecelia Ahern
A pillar of the Retiring Well framework is the 10 Elements of Retirement. You can see the entire list and take the self-assessment here: 10 Elements of Retirement. With every Element, we want to examine how we can identify opportunities and plan for how your wealth can be used to improve that area of your life. Today, we will take a deeper dive into the Element of Home.
The Home element encompasses more than just the physical structure where we reside. Our memories, desires, and goals can all influence how we approach our housing choices. In retirement, home decisions can be impacted by the geographic location of family members, financial goals, livable design, health, access to amenities and services, and more.
The emotional aspect of housing decisions tends to play an even more significant role in retirement – whether to fulfill a goal to move or remain in place. A survey by the National Coalition on Aging in 2015 indicated that a majority of homeowners age 60 and over have lived in their homes for more than 20 years. These decades of experiences likely include many shared memories, meaningful relationships in their community (personal and professional), and even the peace of mind of a paid-off home. For others, they may feel the freedom to downsize and move to a new city or location without the constraints of living near their former office.
Here are three key aspects of the Element of Home to consider as you assess your situation and think about how your wealth can be used to improve this area of your life:
Location
Layout
Cost

Location
Being geographically close to work could have played a significant role in your housing choices during your career. As you transition into retirement, do you still want to live in the same city or neighborhood? In retirement, your location could be flexible, such as living part-time in one area of the country, renting for an extended time, or purchasing a second home. You may choose to live in a more urban community with closer amenities or move to an independent living community with available healthcare services that could be utilized down the road if needed.
How important is living close to your family? While many retirees desire to live in a warmer location, a large percentage of people want to be close to their families during their retirement years. If you're considering a move to be closer to family, a worthwhile aspect to consider is how the likelihood of their relocation due to career or other changes could influence your decision.
AARP's 2018 Home and Community Preferences Survey showed that 47% of Baby Boomers desire to stay in their current homes. Like many other retirees, you may decide that remaining in your home gives you the most contentment for both financial and non-financial reasons.
Layout
Many retirees share the desire to "age in place" – a popular concept that emphasizes the idea of being able to live in your home even later in life. From a practical standpoint, this could include floor plans and safety features, and utilizing technology in your home to make it easier to manage.
Assessing the scope of needed renovations and hiring professionals who can assist with an optimal design plan will likely be crucial steps to increase your satisfaction and likelihood of "aging in place."
Cost
One common reason that many retirees move is the desire to "downsize." Maintaining a large home can be very expensive when you add up property taxes, insurance, and utilities/maintenance. They don't need the same square footage for a household of two like they did while managing a family. However, downsizing in space in many instances is not downsizing in price, so it's important to think ahead in terms of the financial costs.
Additionally, depending on your timing needs, you may need to secure temporary liquidity to purchase a new home. If you are buying into a retirement community or purchasing a second home, having extra liquidity and positioning your portfolio accordingly for a withdrawal could become key steps in this process.
Lastly, moving to another state or city could materially impact your taxes. Some states are more tax-favorable to retirees, such as providing property tax exemptions or excluding certain types of retirement income from state taxation. You may also need to factor in state-level estate taxes. It's important to understand these financial costs along with any cost-of-living changes.
Housing decisions in retirement will likely require some flexibility as time goes on. Your needs and preferences can change during each of the Five Phases of Retirement. Setting your expectations that you could have more than one housing decision in retirement can help ease the burden of a once-for-all home decision and increase your satisfaction in your home.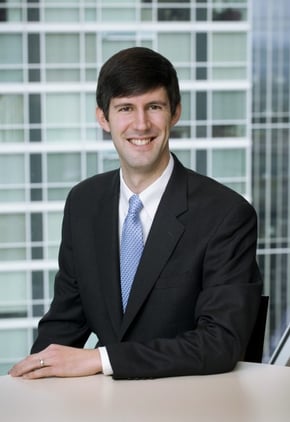 Chase Mouchet, CFP®, CIMA®
Chase brings thoughtful listening and planning skills and a devotion to maximizing the impact of wealth for our clients. Chase joined the Brightworth team in 2015 as a financial planner, having previously worked at two independent financial planning firms. He is passionate about helping clients simplify their financial lives and maximize the impact of their wealth, particularly through charitable giving.