"The greatest wealth is health." - Virgil
A pillar of the Retiring Well framework is the 10 Elements of Retirement. You can see the entire list and take the self-assessment here: 10 Elements of Retirement. With every Element, we want to examine how we can identify opportunities and plan for how your wealth can be used to improve that area of your life. Today, we will take a deeper dive into the Element of Health.
Health is one of the foundational elements to life satisfaction in retirement. It not only determines how long we live, but it can also have a direct effect on our quality of life along the way. Survey after survey reveals that loss of one's health is retirees' greatest source of anxiety, not money. At the same time, direct health expenses as well as the indirect cost of lost earnings, caregiving, etc., often represent some of the greatest costs in retirement.
When we think of Health in terms of "retiring well", we focus on a concept introduced by Dr. Ken Dychtwald, the Founder and CEO of AgeWave, called healthspan. Health has traditionally focused on lifespan, how long you live. While living longer certainly sounds better than the alternative, Dr. Dychtwald promotes healthspan which is how long people live in "full health" without disabling illness or injuries. This is what Baby Boomers tell me they want: to stay healthy long enough to enjoy the active lifestyle they want and to avoid a cognitive decline in the process. Most of the clients I have worked with don't care to live to 100, they want to live well while they are here.
As we examine how the Health element impacts your life and your wealth, we will break it up into the following areas:
Physical Wellness
Mental Health
Health Economics


Physical Wellness
This area covers the impact of nutrition, exercise, and your overall health management (including medical practices and alternatives). It's obvious that there is a correlation between physical health and wealth. Poor health can have a dramatic impact on your wealth, your overall financial plan, and your level of life satisfaction. However, the purpose of wealth is to improve your life. How can your wealth be used to help improve your physical wellness? Maybe you should spend some money on a new gym or club membership, or the physical therapy you have been needing but putting off. You might need to schedule weekly massages or finally order that Peloton bike! All these things cost money and it's easy to rationalize them away as being too expensive. However, how expensive are the alternatives of poor health and a lower healthspan?
Mental Health
In recent years, it has become much more accepted to discuss mental health, its role in our overall wellness, and the need for professional guidance along the way. For retirees, one of the biggest stressors is the sheer number of major life transitions that cluster around the step into retirement. Change creates stress, period. Change can also take us from a good state of mind (often called flow) and place us in a poor state of mind (often called struggle). Neglecting struggles with our mental health can lead to significant physical challenges. As we discussed with physical wellness, where can we strategically utilize our wealth to improve our mental health?
Health Economics
As we have seen, money and health are bound to one another. Unfortunately, the economics of paying for your health is complicated, especially as you move from the structure of group benefits into the dizzying world of Medicare and supplemental insurance. This area covers the funding of your health journey including health insurance, Medicare, budgeting, etc.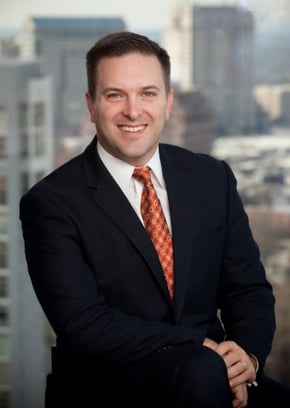 Charlie Jordan, CPA, CFP®, CeFT®
Charlie's passion for integrating retirement, estate, and charitable giving strategies provides his clients with enhanced clarity and purpose for their wealth.