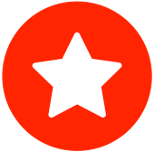 "Remember that the

happiest

people are not those getting more, but those giving more."
-

H. Jackson Brown Jr.
Today, we continue our look into the 10 Elements of Retirement. (See the entire list and take the self-assessment here: 10 Elements of Retirement.) With every Element, we want to examine how we can identify opportunities for using your wealth to improve that area of your life. Today, we will take a deeper dive into the Element of Giving.
When we think more deeply about what Giving means, we will use the time-honored cliché of Time, Talent, and Treasure. As someone nearing or in retirement, how you view these aspects of giving can and often will change. For this purpose, we will be focusing on giving outside your family. While charity does start at home, true generosity rarely ends there. We will cover family giving in the Family element of retirement. As we dig deeper into these areas of giving, spend time on the reflective questions and assess where you are and where you want to take your generosity in your retirement years.

Time
One of the aspects of retirement that most pre-retirees think about is time. Time not working equals time with family, time relaxing, time for hobbies, time for friends, time for all the things I didn't have time for before! While you will undoubtedly have time to replace, it will get filled with something. It amazes many retirees how 'busy' they feel. That is why the giving of your time for the good of others is truly a gift. This is where philanthropy and generosity can become somewhat of a replacement for your career. Volunteering, serving, and mentoring often enhance the Social, Personal Growth, and Aging elements of retirement as well.
On a scale from 1-10, rate your current satisfaction with the giving of your time.
Is your use of time enhancing or taking away from your life satisfaction?
How are you using your time as a gift?
What organizations do you currently support financially? Could they use your time?

Talent
Every year, a tremendous amount of wisdom, expertise, knowledge, and grit walk out of the work world in the form of retirement. Most retirees have a lot to give but need a new outlet. The desire to "give back" is strong with many retirees. They realize they have decades of wisdom and experience that can be put to good use in the service of others. Charitable board work is a great way for those with business and senior executive experience to provide great value for a cause that is close to your heart. Others build houses, serve the poor, help seniors with tax preparation, etc. Open-minded and dynamic charitable organizations are starting to realize the amazing strategic and tactical resources available to them in the form of their retired donors.
On a scale from 1-10, rate your current satisfaction in using your talent for the good of others.
What unique talent or skill set do you have that could be used for the good of others?
How long will that skillset remain relevant?
What organizations do you currently support financially? Could they use your skillset?

Treasure
Giving financially in retirement can be a very different experience than during your career. Most givers do so based on their income. When they retire and their income goes down, their giving logically goes down too. For some, the benefits of financial giving are too great to see this area of their life decrease at a time when their need and desire for a purpose (often to replace work) is heightened.
On a scale from 1-10, rate your current satisfaction with your financial giving.
What is your budget for giving in retirement? How did you come up with that number?
What organizations did you give to before retirement? Are they the same now? Why? What additional organizations might you consider?
How can you engage your family in your giving? Do you know what organizations or causes your family supports?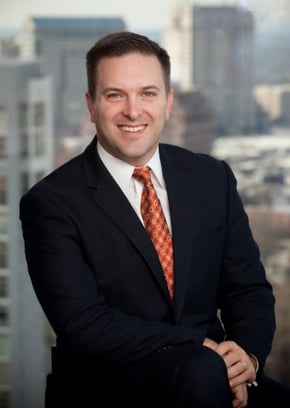 Charlie Jordan, CPA, CFP®, CeFT®
Charlie's passion for integrating retirement, estate, and charitable giving strategies provides his clients with enhanced clarity and purpose for their wealth.